NCSoft's wuxia-inspired action MMORPG Blade & Soul is finally getting a closed beta date. On October 30, players will have access to the first beta weekend for Blade & Soul and a handful of other beta events will take place between then and the official launch next year.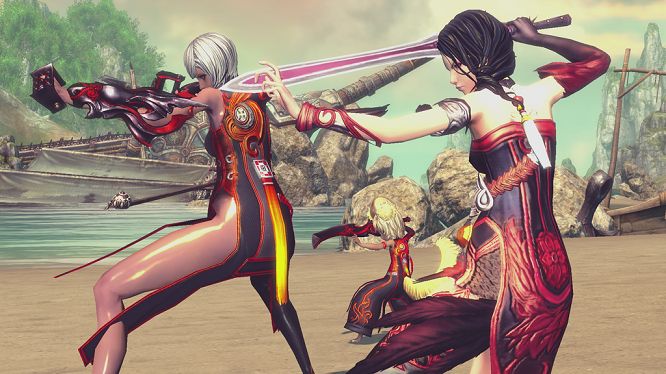 There will be at least 5 beta sessions, which will span a minimum of 20 days total, for Blade & Soul in order to give players a chance to test game performance and functionality prior to the official release in Quarter 1, 2015.
"We are looking forward to putting Blade & Soul into players' hands with our upcoming betas," said Nicolas Coutant, producer at NCSOFT West. "Players are going to have a ton of fun with the game and given that our aim is to create the best gaming experience possible, we can't wait to get more player feedback and implement it in the final stages of development ahead of launch."
Players who have already purchased the Founder's Packs have guaranteed access to all beta weekends, but other interested players can still have a chance by signing up through the game's website. Although all languages will be supported in Blade & Soul, the English beta testing will begin first, on October 30, and the French and German testing will follow on November 24.
The story of Blade & Soul is about the player's quest for vengeance and redemption in a beautifully crafted Asian fantasy. What's getting many players excited, however, is the martial arts, action-inspired combat, which is promising to change the MMORPG genre.
Related:
Announcement
,
Beta
,
Blade & Soul
,
MMORPG
,
News