Blade & Soul is ready to kick off its first western Closed Beta Weekend. So ready in fact, that the test will start a day earlier than previously announced! The servers will go live at 10 AM PDT on Thursday, October 29th. Have you already decided which class you want to play as?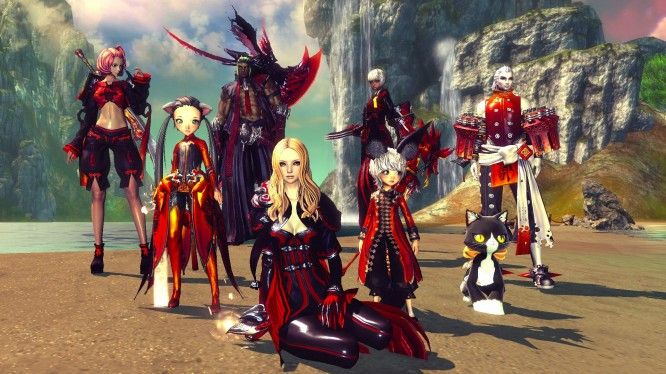 Players who have purchased a Founder's Pack will get immediate access into all Closed Beta Weekends, so they won't have to worry about claiming and redeeming a key. If you've signed  up via the Blade & Soul newsletter for a chance to participate in a Closed Beta Weekend, however, you should probably keep an eye on your email because invites are on the way!
During the Closed Beta Weekends, the main goal is to receive feedback from the community. For this exact reason, the developers ask you to take some time to either answer questions through the in-game survey system (which gives you some pretty nice rewards as well), or via the Blade & Soul forums.
Something to keep in mind; Closed Beta 1 is only hosted on the North American servers of the game. That doesn't mean that EU people can't play though! Everyone who has purchased a Founder's Pack or receives a key can play the game during the first weekend. Closed Beta 2 will see the opening of the EU servers for the first time, and EU players keep any progress they made in Closed Beta 1.
Have you already decided which class you want to play as? Let us know in the comments below!
Source: Blade & Soul Website
Related:
Announcement
,
Blade & Soul
,
Closed Beta
,
MMORPG
,
NCSoft
,
News