People have long been lusting after Wuxia inspired martial arts MMO, Blade & Soul. Finally NCSoft has decided to officially bring it to North America and Europe this year.
For a quick update on what exactly Blade & Soul entails, we have you covered with the story trailer.
For the rest of us, Blade & Soul is a game with a focus both on fast paced action combat much in the same vein as En Masse Entertainments TERA. What this means for players is not only will there be gorgeous backdrops and locales to visit, the gameplay will also have that over the top flashy glory that is so much a part of action combat MMOs and the style of story they are going for.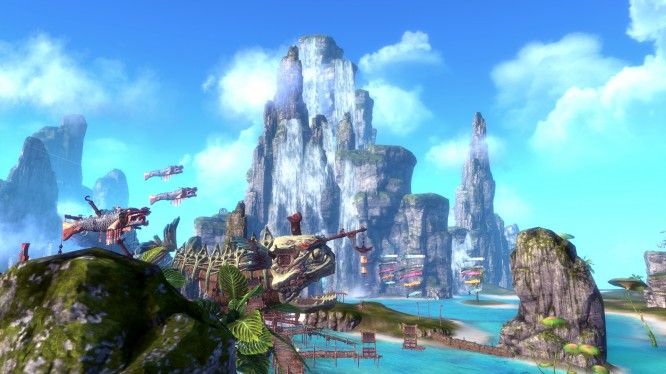 Blade & Soul has proven to be immensely popular in Asia but Western audiences will finally be able to get their hands on it before winter. The Closed Beta, at the moment, is planned for Autumn this year.
The developers will be hosting a first-look Livestream over on their Twitch channel tomorrow. Join in from 10AM PDT / 5PM UTC on the 21st to see a pre-Alpha Blade & Soul in action and to ask any questions you have for the dev team.
Most importantly for people, Blade & Soul will be Free To Play.
Source: Press Release
Related:
Beta
,
Blade & Soul
,
NCSoft
,
Release Date