With G-Star going on this weekend, Korea's biggest MMORPGs were likely to make some big noise. With the reveal of a Blade and Soul Gunslinger class by NCSoft, the wuxia fantasy MMO is definitely one of them.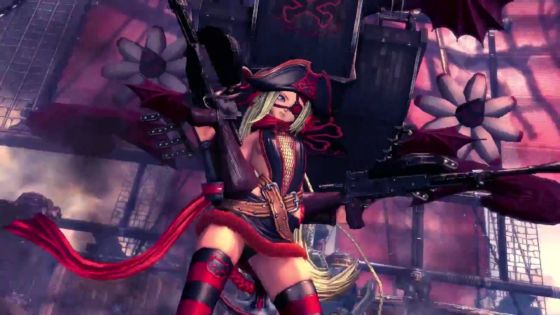 The Gunslinger is arriving to the Korean version of the game along with a major update coming down the pipe, which will increase the level cap, add new abilities for all classes and continue the game's primary storyline. NCSoft also announced that the game, which has been pay-to-play in Korea since launch, will be free-to-play next month.
The Gunslinger update will be hitting the Korean version of Blade and Soul on December 14th. A trailer for the update can be seen below.
Our Thoughts
It's just not a Korean MMORPG unless there's a modern firearms class! In all honesty, the Gunslinger looks really cool, and the update arriving to the Korean version of Blade and Soul looks pretty impressive as well. Naturally, we'll be looking forward to this update's arrival to the Western version of the game.
Your Thoughts
What do you think about the Gunslinger class? Are you already chomping at the bit for this update to make its way westward? Share your thoughts with us below in the comments!
Source: MMORPG.com
Articles Related to Blade and Soul
Blade and Soul Competitive Update Reveals Tournament Plans
Blade and Soul Silverfrost Weapon Coasts Get Adjustment
A Bard's Tale: The Music of Blade and Soul
Related:
Blade and Soul
,
Class
,
G-Star 2016
,
MMORPG
,
News