Blade and Soul's Korean version is about to get a whole lot more shooty. The new Maestro class has been officially revealed by NCSoft, bringing an apparent combination of ballistic firepower and martial arts mastery.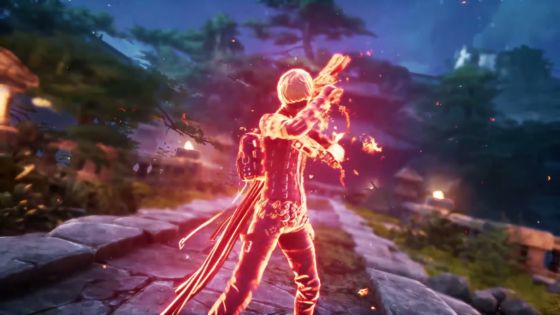 While hard information is currently not available on just what the Maestro is capable of, a cinematic trailer showing two Maestros in a duel has provided some insight into the direction of the class. The Maestro is capable of wielding twin pistols, a rifle, and empowers both with magical attacks. The trailer also showcases one of the Maestros utilizing a grappling hook to maneuver across the terrain.
The Maestro will arrive to Korean serves on June 14th, with the class coming to the game's test server on June 2nd. You can watch the Maestro conduct a symphony of shooting in the trailer below.
Our Thoughts
While cinematics are not the same as gameplay, we can at least get a little bit of an idea on just what this new class will be like. If that trailer is anything to go by, the Maestro will be high-speed and incredibly agile. Of course, we'll have to wait and see when we'll get our own gun-fu master for the West.
Source: FreeMMOStation
Articles Related to Blade and Soul
Blade and Soul Officially Enters the eSports World
Blade and Soul Releases the Secrets of the Stratus
Blade and Soul Gunslinger Class Unveiled at G-Star
Related:
Blade and Soul
,
MMO
,
New Class
,
News