It has been a few long years, but at long last Blade & Soul launches in the West, now available to play for free in North America and Europe, and one cannot argue with the words of NCSoft West's Senior Vice President, John Burns:
"The launch of Blade & Soul is a significant moment and represents one of the most important online launches for players in 2016. Fans finally have the chance to experience the amazing gameplay, distinctive action and dynamic combat that sets this game apart from others on the market."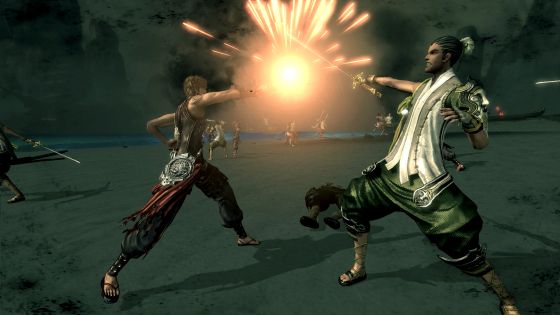 Blade & Soul brings truly innovative combat and an immersive storyline in a beautiful world inspired by Asian culture as players set forth in a journey of revenge and betrayal. Create an impressively customized character, explore true action combat inspired by martial arts that will have you learning fast-paced action combos to bring the ultimate pains upon your enemies.
Fully localized into English, German, and French, Blade & Soul features seven classes and an up-to-date feature set from its Korean counterpart. Level up to a cap of 45, play in more than 30 dungeons – with two further epic-level dungeons introduced upon launch, Blackram Supply Chain and E. Fleet Supply Chain, experience Acts 1 to 3 of the story, and fight for your chosen faction in the PvP Arena. But the fun doesn't stop there, as in the months following launch, NCSoft West will introduce even more content updates on a regular basis. It's a good time to be an MMO player!
Check out the epic launch trailer and go forth and Blade some Souls.
Our Thoughts
Yayyyyyyyyyyyyyyyyyyyyyyyyyyyyyyyyy!
Source: Press Release
Related:
Blade & Soul
,
F2P
,
Launch
,
MMORPG
,
NCSoft
,
News