Blade & Soul will see its first major end-game content update less than a month after its launch, as the Rising Waters patch arrives on February 10. There's simply no rest for a warrior on the pathway of vengeance, and your adventures will continue in just two weeks with an update that includes three challenging pieces of max-level PvE content and new ways to increase your martial prowess.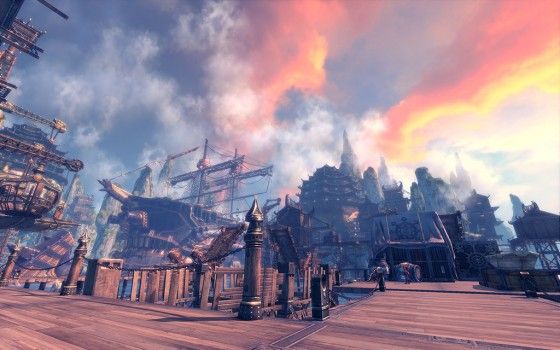 Rising Waters will see the introduction of a 6- or 4-player Heroic dungeon called Bloodshade Harbor, and its 24-player version counterpart Nightshade Harbor. It offers max-level players new challenges against the Blackram pirates, and Poharan's boss, Admiral Hae Mujin himself.
Single player Heroic dungeon Mushin's Tower will also see its debut. Ascend each level of the tower for increasingly greater challenges and even greater rewards. Don't get too used to Mushin's Tower just yet though, as additional floors and content will be added in future updates.
The update will also mark the start of the PvP preseason, with a new in-game UI to go along with it. Players can also earn and spend Zen Beans – the Blade & Soul PvP currency – from competing against others. More information on the high-level rewards will be revealed in a future update as Blade & Soul moves from the preseason to Season 1. This update unlocks five Hongmoon Levels as well, which allow you to continue to gain experience beyond level 45.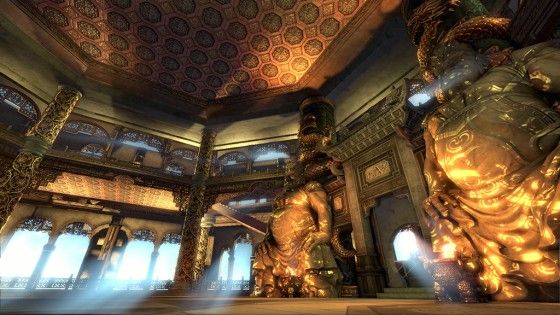 More information on the upcoming Rising Waters content will be released over the next couple of weeks.
Our Thoughts
Not many players will have played through all the available content just yet, but the fact that there's more to do when most of the audience reaches the end-game is never a bad thing right? And to have it so soon is absolutely fantastic! Way to go Blade & Soul, we can't wait to see what else Rising Waters has to offer.
Source: Blade & Soul Website
Related:
Blade & Soul
,
Features
,
MMORPG
,
NCSoft
,
News
,
Update