Described at PAX East as an expansion-sized update, Secrets of the Status has arrived to Blade and Soul. The hefty new content patch is bringing the next chapter in the game's main story, several new pieces of content, and some anticipated features.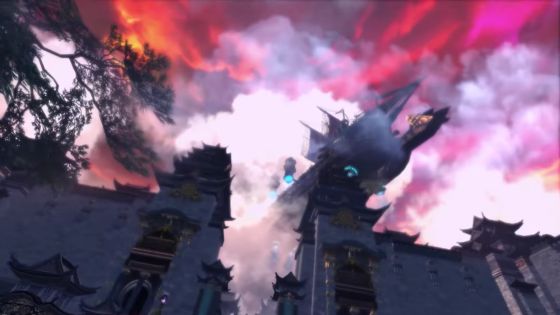 Secrets of the Stratus includes the much-anticipated seventh chapter in the game's main story, where the fate of Jinsoyun is hanging in the balance. The update also includes a new endgame dungeon, a new Celestial Basin open world area, and four more floors of Mushin's Tower.
The new update is also bringing a host of quality-of-life improvements, including a streamlined skill tree revamp, the Hongmoon Training Room to practice combos and boss mechanics in private, and changes to Legendary Weapon costs and other items.
There's also a limited-time instance available in the form of Candycloud Park. From now until May 3rd, players are tasked with rescuing a child's birthday party in the titular amusement park from two mischevious giant babies. Clearing the instance will bring rewards in the form of several crafting and upgrade materials.
Secrets of the Stratus is available now for free. Patch notes and further details can be found here, and a trailer for the update can be seen below.
Our Thoughts
That is most definitely a lot of content for Blade and Soul players! We are curious about how the new skill tree looks as well as eager to know what players think of the new endgame content. But first, we have to beat down two giant babies, apparently.
Source: press release
Articles Related to Blade and Soul
Blade and Soul Unfurls The Wings of the Raven
Moonlight Blade is Coming West
Blade and Soul Gunslinger Class Unveiled at G-Star
Related:
Blade and Soul
,
MMO
,
News
,
Update