It's time for a new Class Week from Blade & Soul, and this time we're getting all the info on the upcoming Soul FIghter! The new Blade & Soul Soul Fighter class is going live on June 22 but players can get ready for it by learning more with NCSoft's in-depth look.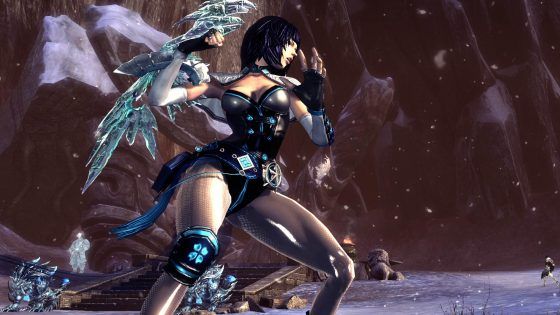 The Soul Fighter is a hybrid class, mixing skills derived from both the Kung Fu Master and the Force Master into an agile, dynamic warrior. As such, it is able to attack both close-range and from a distance, but its greatest strengths seem to be focused more on melee attacks.
This is reflected in two stances: the Kung Fu stance is the primary one, enabling melee attacks, while the Elemental stance is the ranged-focused one. Swapping between stances is done manually and this hybrid class seems to be a great choice for players who like variety and versatility.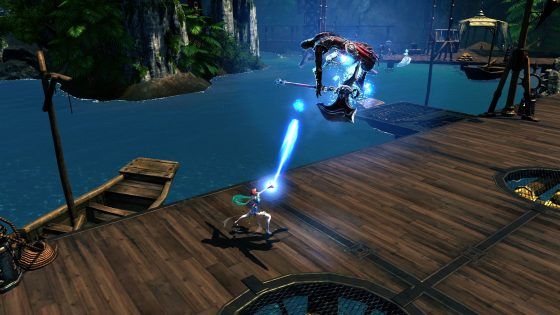 The overview also mentions that the Soul Fighter also boasts the highest number of dashes, counters, and invulnerability skills in comparison to any other class in game, which gives a definite advantage to using close-range attacks and makes the Soul Fighter quite self-sufficient in solo scenarios.
However, ranged skills offer great crowd control and will likely come in very handy when finishing off opponents that are trying to escape, and when faced with greater challenges, the Soul Fighter will need the support of team members.
A video overview of Blade & Soul Soul Fighter is also available, but if you want to see it in action you can tune in to the official Blade & Soul Twitch channel this Friday at 10am PDT / 7pm CEST for further class and gameplay previews.
Our Thoughts:
Try saying Blade & Soul Soul Fighter 10 times in a row. Fast. It's fun.
Source: official website
Recent Articles Related to Blade & Soul
Top 5 Terrible Blade & Soul Outfits
Blade & Soul Community Sites
Blade & Soul Update Timeline Revealed
Blade & Soul Cash Shop Woes
Related:
Blade & Soul
,
Class
,
MMORPG
,
NCSoft
,
News
,
Update