MMORPGs and PvP are like coffee and sugar. Not necessary for the former to function correctly, but sure does sweeten the deal. So of course Blade & Soul has a spoonful of PvP and NCSoft have teased us with details on what we can expect from World PvP in Blade & Soul upon its NA and EU launch.
Blade & Soul World PvP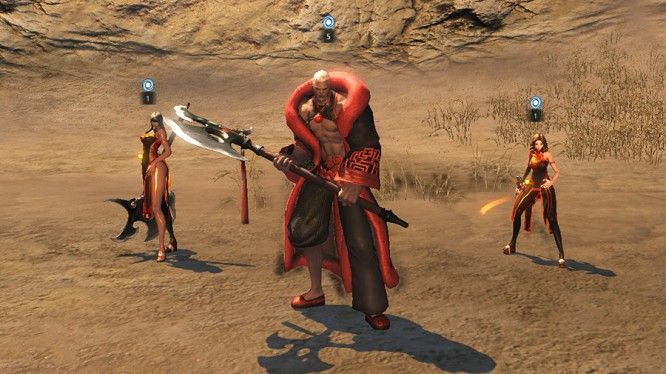 PvP in Blade & Soul will be faction-based and you will align yourself with a faction early in your character's story. However, Blade & Soul does things a little differently. See, upon aligning yourself with either the Cerulean Order or the Crimson League, you will receive a faction costume. It is actually this costume that unlocks PvP in this MMORPG, as it flags you for PvP against members of the opposing faction, it unlocks daily faction quests and faction-specific Windstride ports, but it also looks badass.
Prestige Points
When you kill an enemy player within your level range, you will earn a temporary PvP currency called Prestige Points. You can trade your Prestige for faction reputation and rewards, which increase with the amount of Prestige traded. But be wary, because other players can and will steal your Prestige off of you if they kill you, though you can do the same to them, so that adds a little more fun into the mix. Now, we mentioned that Prestige Points are temporary and that is because you will lose any points you earned in a play session any time you are defeated or remove your PvP flag for any reason, so you will want to spend these as soon as possible.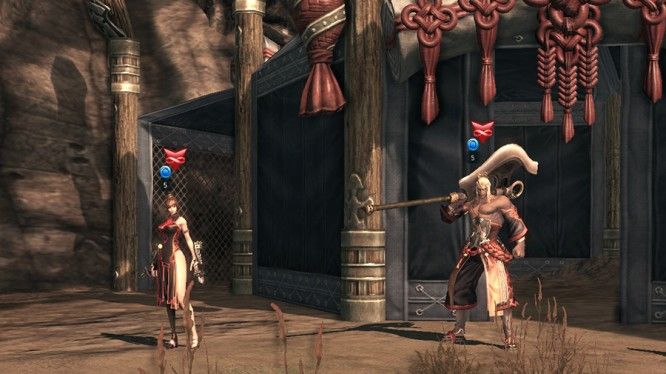 Your Faction Rank will begin at 10 and progresses up to Rank 1. This happens as you gather reputation and the higher your rank, the more Prestige you collect.
The Non-PvP Way
And for all of you who aren't actually interested in PvPing but want to earn some of the Prestige rewards, Blade & Soul has you covered as well. There are PvP hub camps in the game with PvP quests and vendors. You can find NPCs here which reward Prestige Points when defeated, no PvP necessary.
So it seems that Blade & Soul has a little something for everybody on the PvP side of things. Does this get you all excited for some Blade & Soul PvP? Let us know in the comments!
Source: Blade & Soul Dev Blog
Related:
Blade & Soul
,
MMORPG
,
News
,
PvP