The acclaimed hack 'n slash mobile game by 4:33 Creative Lab, Blade: Sword of Elysion, has officially released on Android. After setting a new standard for hardcore mobile action RPGs on iOS, Blade is hoping to do the same on Android. The Unreal Engine-powered game features a true console feel on a mobile device with its beautiful graphics, stunningly responsive controls and real-time multiplayer feature.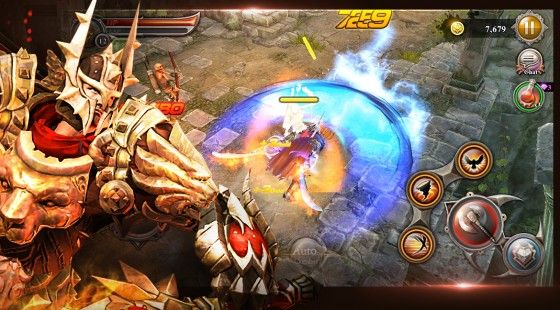 Players of Blade: Sword of Elysion will be able to challenge and play with their friends across both Android and iOS platforms via the Google Plus login system. With Blade's real-time PvP arenas, players can brag about their strength against their friends like no other.
Tae Hwan So, CEO of 4:33 Creative Lab, had the following to say about the Android launch: "By launching on Android, the full multiplayer potential of Blade: Sword of Elysion will be unleashed with the cross-platform synchronization. Our goal was to raise the bar in quality, hardcore gaming on mobile devices and Blade shatters this goal with its epic content, ferocious fighting and smooth player action."
Some of the game's features include:
Three distinct classes in the character selection pool
An action-packed, in-depth single player campaign with 80 unique dungeons
A fast-paced PvP Arena where players can take on their friends in real-time battles
The Infinity Dungeon, in which player's true skills are put to the test as they face stronger waves of enemies progressively that also hold progressively higher valued rewards.
Guild Systems where players can compete for loyalty and guild rankings for amazing rewards
Siege Wars, where guilds or individual players strategically attack and defend their bases.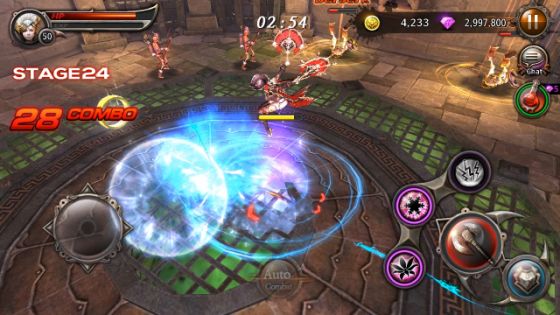 You can download Blade: Sword of Elysion on Google Play now for free.
Our Thoughts
It's good to hear that iOS doesn't have all the Blade: Sword of Elysion fun for itself anymore. The fact that it uses the Google Plus login system is even better, because now you can also be friends with people from a different platform!
Source: Press Release
Related:
4:33 Creative Lab
,
Action RPG
,
Android
,
Blade: Sword of Elysion
,
Launch
,
Mobile
,
News