WildStar's next major content update is now available on the Public Test Realm and it's a doozy! Chad "Pappylicious" Moore released an official blog post today on INVASION: Nexus and has plenty to say.
"Community feedback continues to be our guide to improving WildStar, and we think that this new update really shows it. INVASION: Nexus improves and expands what players love about WildStar -blasting off to new frontiers on the galaxy's most legendary planet."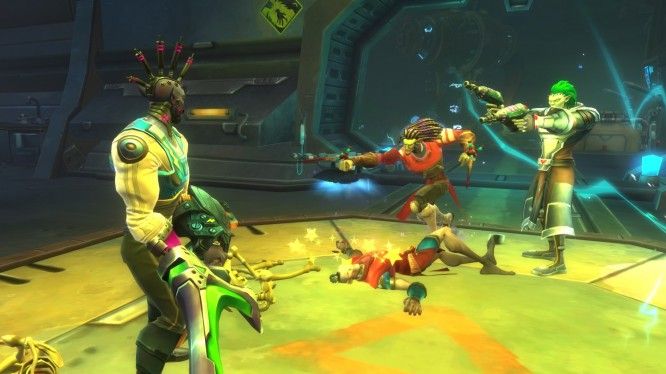 This update will bring Contracts to WildStar, which give players without too much time to play a new option in the form of quick, single-objective jobs in 3 difficulty levels. By completing contracts, players can make slow progress towards better gear so that even the busiest of players don't have to miss out. There will be lots of cosmetic additions on the way, also, with the addition of the Holo-Wardrobe, allowing players to change costumes wherever you like at just the click of a button. Also, vanity pets! A feature I can't lie about being excited about because I definitely wanted a jabbit of my very own.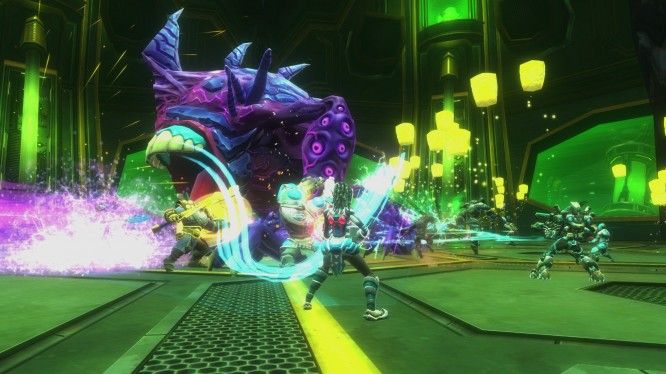 For the raiders, Carbine is adding a new 20-player raid to WildStar called Initialization Core Y-83: "a mysterious Eldan facility responsible for a techno-phage virus that could turn every AI on Nexus into a crazed techno-zombie." Yikes! Or perhaps you're more the adventuring type? No problem, Bay of Betrayal is a new Adventure set in an alternate version of Levian Bay. Additionally, the zone version of Levian Bay is now in a state of lock-down and max-level players can visit Star-Comm Station in this area and help the Caretaker get the area under control.
Last but not least, INVASION: Nexus introduces same-faction PvP to WildStar's battlegrounds which should reduce queue times.
If you've still not tried WildStar or have been away from the game for a long while, Carbine have recently introduced a 10-day free trial to allow players to try the current game out.
Source: WildStar Official Website
Related:
Carbine Studios
,
MMORPG
,
News
,
Patch
,
Sci-Fi
,
Update
,
Wildstar