Popular Asian MMORPG Bless is coming to the West sometime next year, according to a recent VentureBeat interview with Aeria Games. Bless, also known as Bless Online and Bless: Embers in the Storm, is a very popular MMORPG from Neowiz Games, featuring an immersive story and ten playable character races.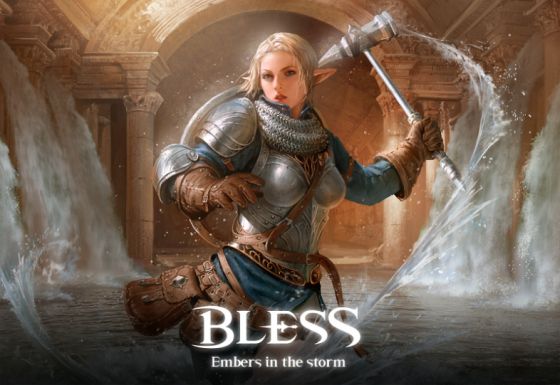 Berlin-based games publisher Aeria Games has already had solid success with bringing Asian MMOs such as Aura Kingdom, Twin Saga, and Echo of Soul to the Western market. During the interview, Aeria said that they "…hope to launch the Westernized version next year," indicating that they are shooting for a launch sometime in 2017. Additionally, Bless is "…one particular game that Aeria won't change all that much," so the game could be into a beta phase, and thus playable, sometime later this year.
Bless spent nearly six years in development, and features 250 vs 250 player matches among other usual MMORPG features such as raids, questing, world vs world combat, and more. Players who would like to know more about Bless can visit the game's official website (currently Korean only) or an English-language fan site.
Our Thoughts:
All of the initiative in the world of MMORPGs currently rests with Asian developers, so it is wonderful to see new games being introduced to the West by companies like Aeria. Bless looks like an amazing game, and we're actually looking forward to trying it out. We hope beta isn't too far away!
Source: Venturebeat.com Article
More Recent Articles Related to Bless
Gamigo and Aeria Games Merger Announced
Top MMO Games: April 19, 2016 – Overwatch, Bless Online, The Division, and Destiny
Top MMO News: March 26, 2016 – Black Desert Online, Wargaming, Bless, and Star Citizen
Bless Online World Boss Preview Available
Related:
Aeria Games
,
Bless Online
,
MMORPG
,
Neowiz
,
News