It was announced today that the next major update to Bless Online will feature a 70 vs 70 PvP mode. Siege of Castra will be a three-lane battleground with the Purifying Tree being the main contention point in the middle of the map.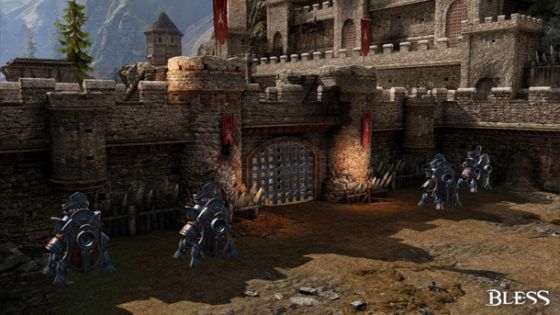 Once players reach level 25 they will be able to access the Siege of Castra through the System Menu under the War option. Each battle will last approximately 30 minutes and victory is claimed by slaying the enemy team's commander. If neither commander is killed then the match will end in a tie.
The battleground is broken down into three lanes: right, left, and middle. The Middle Road is home to the Purifying Tree and taking control of it will release a Vindictive Spirit that will attack the enemy's base. If a team claims the Purifying tree then a Guardian Stone will appear in the right or left lane for the opposing team. Taking out the Guardian Stone will also cause the Vindictive Spirit to disappear. Additionally, each base has 4 mobile artillery units in front of the faction's headquarters.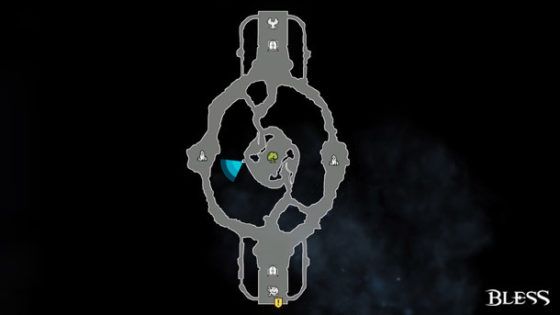 Rewards for Siege of Castra are determined by the outcome, player activity points, and medals earned. A victory will reward 400 Combat Points and 100 Quest Performance Points while a tie or defeat will award 150 Combat Points and 35 Quest Performance Points. Completing the Siege of Castra Quest will award 700 Combat Points and 30 Crystallized Magical Power.
The release date for Siege of Castra has yet to be determined.
Our Thoughts
Despite the rocky start that Bless Online has had, it's clear that the developers are dedicated to adding new content to the game. We still think the game was released a bit prematurely, and hopefully it will feel like a fully functioning MMORPG within a few months.
Source: Steam
Articles Related to Bless Online
Bless Online Early Access Preview
Bless Online to Address Nerfing Added in v1.0.0.4
Bless Online Adds a 15v15 PvP Battleground
Related:
Bless Online
,
Game News
,
MMORPG
,
Neowiz
,
News