While the most recent media preview event from Bless Online certainly provided some insight, there's still more than a few questions in the minds of many. Thus, a Bless Online preview Q&A has been posted by the devs to perhaps answer those questions and further ease some lingering aggravation.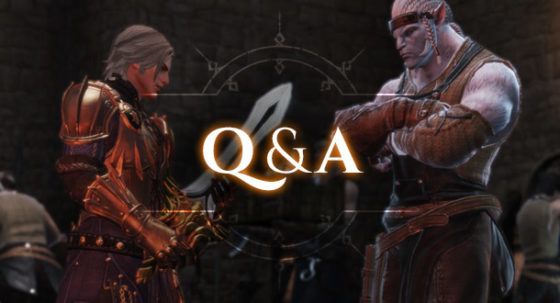 One of the first questions approached the topic of the Premium Service option, which was explained not as a subscription fee but a benefit that will "increase efficiency or provide an effect that will, for a limited amount of time, reduce the costs of convenience related fees".
A few of these boons include reduced equipment repair and fast-travel costs; a 20% increase in hunting XP, hunting gold earnings and dungeon points; and an increased exchange amount of daily activity points, which are earned through in-game activities and cashed in at an Exchange Office for in-game store currency.
The devs also brought up the "premium customer service" feature that was listed in the Collector's Edition of the game, explaining that user feedback has been heard loud and clear; the service offer has been removed and all players will receive the same level of customer service regardless of Founder's Pack tier. The devs have also reduced the cost of the Collector's Edition from $199 to $149 in response to player feedback.
Finally, the devs confirmed that future updates to Bless Online will not be hidden behind paywalls. The devs plan to update the title every month, with larger-scale updates arriving every three months. These updates will include features like new classes, new battlefields and level cap increases.
Our Thoughts
Our kudos to the Bless Online team for tackling some of the bigger issues that rose up for fans of Bless Online. While a few of the benefits of premium membership still sound a bit dubious (and it's totally a subscription, guys, come on), they also don't sound quite so game-breaking. Additionally, we're glad that the Collector's Edition is seeing a price drop and that all players can expect the same level of customer service.
Source: Steam, with thanks to reader Tehbeardedgamer for the tip!
Articles Related to Bless Online
Bless Online Media Preview
Healing and Party Play Demonstrated by Bless Online
Bless Online Offers Class Combat Previews
Related:
Bless Online
,
MMORPG
,
News
,
Q&A