It's felt like forever since we've heard about the up-and-down progress of Bless Online's arrival to Western players, but it's once again making another step closer to final release. Developer Neowiz has confirmed the Bless Online early access launch month of May along with business model details.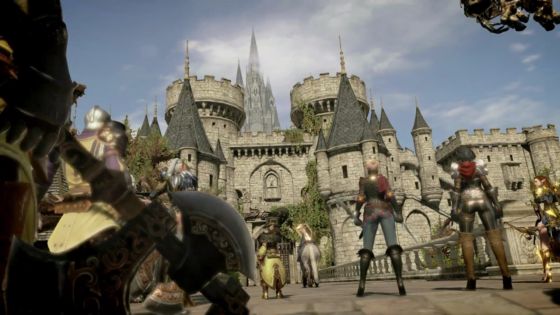 Neowiz has decided to go with a buy-to-play model for the MMO, remarking that the demands of fans drove the decision. "We chose Buy to Play as our monetization model because we truly believe it's the best option for our players, while making sure you don't need to maintain a subscription to keep up with the constant stream of new content we'll be adding to Bless," said executive producer Sungjin Ko.
The announcement of the game's arrival to early access also comes with a brand new website for Bless, which details an Emissary program for content creators or community leaders. Those who are interested in the program can check the link above for more details, an FAQ, and to fill out an application form.
For those who are just interested in playing the game, you can whet your appetite prior to May's early access with the trailer below.
Our Thoughts
We're overall pretty excited to hear that Bless is making some earnest steps towards its Western release and we're reasonably certain that many others share in that excitement. In the meantime, we're looking forward to seeing and hearing more about Bless as we inch closer to early access.
Source: press release
Articles Related to Bless
Bless Online Announces a 2018 Launch on Steam
Neowiz Reaffirms Commitment to a Western Bless Release
The MMO Alpha and Beta List
Related:
Bless
,
Bless Online
,
MMO
,
News
,
Steam Early Access