Good news! Bless Online is about to start off its first round of beta testing! Not quite as good news! It's a Japanese closed beta. But hey, it's moving forward with testing outside of Korea, so that's still good news!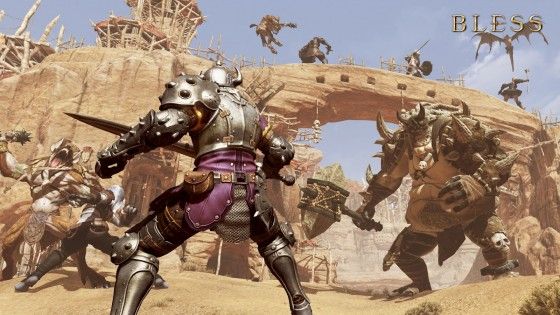 MMORPG.com reports that Japanese players will be starting the MMO's closed beta on Friday, April 28th and will run testing until Thursday, May 4th. There's currently no word on whether the test will be region-locked.
Where does that leave the Western version of the game? According to fansite Bless Source, publisher Aeria Games will be meeting with the developers "soon". The Bless developers are still currently working on adjustments to the game based on feedback from Western audiences, including changes to combat and content exclusive to the region.
We'll update this story if more information comes to light.
Our Thoughts
As stated in the start of this story, we're at least seeing Bless begin its globalization effort, even if that means Western audiences are left behind. It's just going to have to be a bit of a longer wait, but there's certainly a few other similarly-styled titles players can enjoy in the meantime.
Source: MMORPG.com
Articles Related to Bless Online
Bless Online Western Release is Still On Track
Bless Online Western Delay Explained
Bless is Coming to the West
Related:
Bless Online
,
Closed Beta
,
MMORPG
,
News