A new Bless Online English trailer has made its way to YouTube, inviting players to experience "limitless and great adventures" and join "the new generation".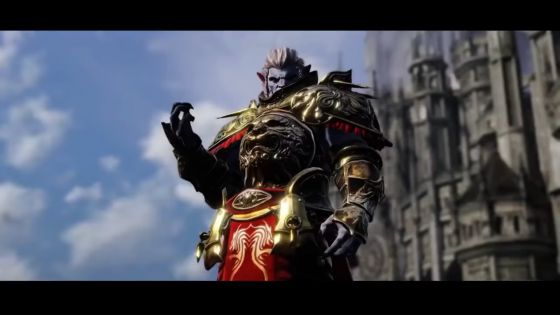 Bless will be heading to Western audiences thanks to publisher Aeria Games, and the new English language trailer looks to be the first piece of media to begin drawing Western attention to the game. Bless Online features a large world with no loading screens and an active combat system, as well as PvP matches with 250 vs. 250 and other expected MMORPG elements like questlines, world bosses and raids.
Bless Online has begun closed beta in Russia, though the official site still has no other details about any beta plans for the EU or NA. The English trailer can be seen below.
UPDATE: The trailer in question is not a production of Aeria Games itself, but is a release from the Korean Bless YouTube channel according to a source. The video itself is reportedly a year old, though it's certainly new to us!
Our Thoughts
Well, that was definitely a unique trailer. Putting aside the somewhat confusing script for a moment, the CG on display here was very kinetic and has us intrigued to learn more. We hope that Aeria Games will begin to reveal more plans for other Western countries soon!
Your Thoughts
What do you think about the trailer for Bless? Does this intrigue you to learn more, or will you wait on something that shows how actual gameplay works? Tell us what you think below in the comments.
Source: YouTube
Articles Related to Bless
Bless is Coming to the West
Bless Online World Boss Preview Available
Bless Begins Focus Group Testing After Being Delayed
Related:
Bless Online
,
MMORPG
,
News
,
Trailer