Sure, it's easy to create a fantasy world for an MMORPG and toss things like reality and physics out of the window, but the devs of Bless aren't quite in agreement. In a new Bless Online dev diary, players are getting a closer look at several locations and creatures in the game along with perspective on the design decisions behind them.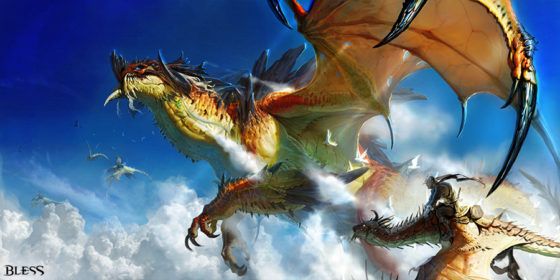 According to the post, the devs have taken care to consider probability or likelihood of a creature's existence in the game's world. A given example was the inclusion of a lizard-like race, which was wanted in the game but had to answer questions like how such a creature would look beyond merely being just another monster. According to the devs, the same level of consideration is being given to every intelligent creature and the promised hundreds of monsters in the game.
As for locations in the game, real-life examples and even field studies have been applied in the building of places in the world of Bless. Visuals that were otherwise beautiful graphically have even been pushed aside in favor of ones that are more grounded in reality.
That said, there's still aspects of classic fantasy in Bless Online as well, such as the inclusion of the classic dragon or the naga race. You can dig into the designers' brains in the post here.
Our Thoughts
That certainly is a lot of forethought in simply building what would otherwise be just another fantasy MMO world. We're certainly glad to get a small peek at a few of the game's locations, but we're most looking forward to how they'll fit into gameplay or getting more details about the races and creatures that inhabit this world.
Source: Steam
Articles Related to Bless Online
Bless Confirms a Release Month for Steam Early Access
Bless Online Interview with the Devs
Bless Game Page
Related:
Bless Online
,
Dev Diary
,
MMO
,
News