The work on Bless Online does, indeed, continue. Bless Online v1.2.0.0 has gone live, introducing a new 3v3 arena for the PvP players and a round of pretty significant class adjustments for those players who would rather PvE instead. Or will be PvP'ing anyway because there's no separate numbers.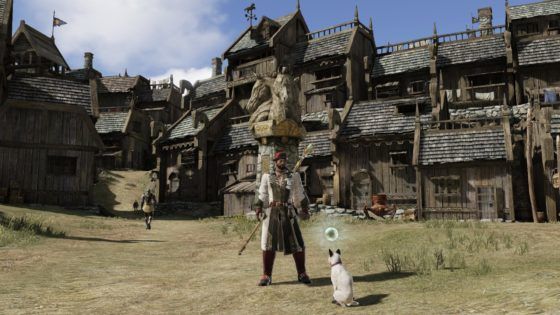 The new PvP arena is know as Certanon Arena and is open to players who are at least level 45. Gameplay in Certanon Arena is generally pretty simple: the two teams square off in a best-of-five match.
The biggest changes in this patch, arguably, are the variety of class tweaks being introduced. All five classes have seen varying levels of adjustment, with Rangers and Guardians perhaps receiving some of the most attention. Whichever class you play, there are a lot of changes so you're definitely encouraged to look over the patch notes for all of the specifics.
Our Thoughts
Judging by the comments (yep, I looked at the comments because I'm a dummy), the changes to the Guardian class are definitely not welcome ones. If you're a regular player of Bless Online, we would love to hear your impressions of what's been adjusted with this patch.
Source: Steam
Articles Related to Bless Online
Bless Online Early Access Preview
Bless Online to Address Nerfing Added in v1.0.0.4
Bless Online Adding 70 vs 70 Siege of Castra
Related:
Bless Online
,
MMORPG
,
News
,
Patch
,
Update