Early access for Bless Online continues to see another swath of adjustments to the game's classes and additional content, this time in the form of an elite form of one of the MMO's dungeons in Bless v1.4.0.0.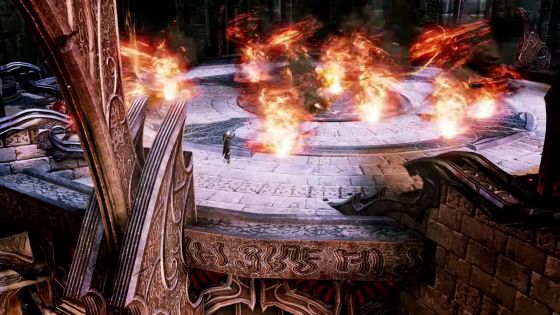 The new patch opens up the elite version of the Migra Turris dungeon, which requires a full five-person compliment of level 45 characters at a minimum of 9,903 Equipment Points (the MMO's version of a gear score) to enter. The dungeon can only be plumbed once a day.
Running through this new, challenging encounter will yield the expected sort of higher-tier rewards, including enhancement materials for weapons and armor and level 45 Heroic weapons. There's also an opportunity for increased rewards if players can take down a certain number of boss monsters within 25 minutes.
v1.4.0.0 has once again made another variety of changes to the MMO's classes as well, with the Paladin, Ranger, Berserker and Guardian all getting some skill tweaks. The patch also brings increased rewards for some of the game's encounters, adjusts some skill translations, and a few other noted tweaks. The full patch notes are here and a trailer for the new elite dungeon is below.
Our Thoughts
We're sure there are some Bless Online players who are once more ready to mull over their chosen class and yet another round of adjustments, so we'd love to hear your opinions on these tweaks. As for the game overall, we have to admit that this new elite version o Migra Turris looks like a good time.
Source: Steam
Related:
Bless Online
,
MMO
,
MMORPG
,
News
,
Patch
,
Update