Bless Online is one of the more interesting MMOs coming to Western audiences from Korea, and recent activity on official channels had many concerned that the Bless Online Western release was perhaps canceled. It turns out, according to a statement from Aeria Games, that those concerns are unfounded.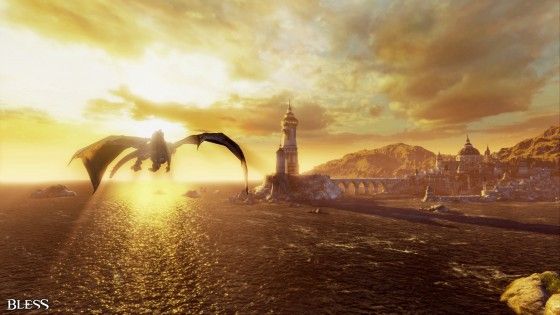 The trouble kicked off when the original Bless Online teaser website was suddenly shut down without any advance notice. Rumors began to rise of Aeria Games and Gamigo backing out on bringing the game to the West.
Yesterday, the first rebut of these rumors arrived on the Facebook page for fansite Bless-Source, where an unspecified source said that the cancellation was simply "not true". Today, an official statement from an Aeria Games representative has been made, stating that the teaser site is simply being moved:
"This maintenance is due to a migration to a new data center for all our services from game to portal, so there is no need to be worried. It'll improve the experience of the players. However, we are still working on it and the website will be back online soon! On the side, we are working closely with Neowiz on the gameplay improvement aimed for the North American and European version!"
Our Thoughts
As swiftly as information changes on the internet, it's easy for people to come to their own conclusions sometimes. We're just glad to know that fans of this incoming MMO can perhaps settle down, knowing that this anticipated title is indeed still on track for Western release.
Your Thoughts
What did you make of the rumors? Did you find them to be worrying, or did you suspect they were unfounded? Share your thoughts below in the comments.
Sources: Massively Overpowered, Facebook
Articles Related to Bless Online
Bless Online Western Delay Explained
Bless Online World Boss Preview Available
Bless is Coming to the West
Related:
Aeria Games
,
Bless Online
,
MMORPG
,
News
,
Western Release