MMORPG content locusts are a thing. They power through leveling content shell at breakneck speed to get to the creamy nougat center of end game. So imagine the surprise and aggravation, then, of those locusts when they get to Bless Online end game and find no nougat to chew on whatsoever.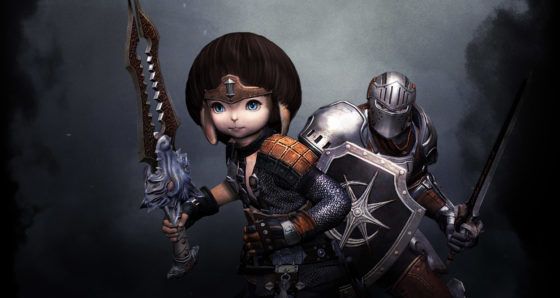 According to one list compiled by a redditor, several end game features that are offered by the game in other regions are missing from the Western release, including arenas and battlegrounds, PvP ranking systems and related rewards, and S-Levels that unlock the final two Stances and trait points for characters.
What end game content is there is also apparently broken. According to the list, these features include broken Honor Point acquisition, broken Skill Gem acquisition, a PvP world map that should have mobs but doesn't, and drops from two of the end game dungeons that provide precisely the same gear score rewards.
"Before you spend your time like me, without sleeping just to rush end game fast, make sure you realize there's nothing to do besides doing a dungeon run each day and mindless gank in open world," closes the post.
A streamer by the name of Arctix read off a number of answers from the devs during a livestream regarding some of these missing features, with one answer stating that instanced PvP and battlegrounds are in "the content update plan" while other features are in the works.
The devs have since posted a full letter from executive producer Sungjin Ko about several matters plaguing the game, including missing content, item duplication and server issues.
"We know that there is end-game content missing that many of you expected in this first Early Access build, given what's available in the other versions of the game. Additions like the 15v15 PVP and new high-level dungeons will be added in 1-2 weeks' time, with more to come soon after.

"Bless Online's Early Access was always intended to be a growing experience, with systems and content being added in the weeks and months ahead; this is why we chose the Steam Early Access program. We are sincerely sorry that our players were led to believe otherwise, and we are happy to allow refunds for those who feel they cannot wait for the new content to arrive. We hope that you will return to the world of Bless when the features you expect are in the game and ready for your participation."
Our Thoughts
…yikes. On the one hand, it's perhaps the nature of the early access beast that some items and features were not ready to go at release, but on the other hand the devs could not have been surprised that people would burn through to the end game and should have had this content ready to go. It seemes like this one may have been rushed to early access a bit too early.
Source: Bless Online subreddit
Articles Related to Bless Online
Bless Online's Head Start Access Kicks Off with Server Problems
Bless Online Media Preview
The MMO Alpha and Beta List
Related:
Bless Online
,
Community
,
End Game
,
MMORPG
,
News