The heavily hyped South Korean MMORPG Bless is finally receiving an Open Beta start date. On January 27, gamers in South Korea will finally have open access to the game.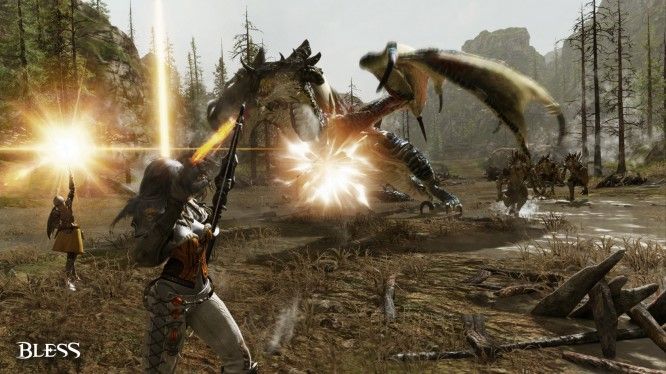 Starting on January 24, players will be able to create their characters and register names for the Bless Open Beta. As of now, only servers in South Korea, China, and Taiwan have been confirmed. According to developer Neowiz, Bless has a staff of nearly 200 and millions of dollars have been spent on the project.
One of the biggest selling points for Bless is its massive 100vs100 PvP faction warfare. Additionally, guilds can hold their own internal wars to decide who the next faction leader will be. These guild wars are orchestrated like a civil war with attack and defense mechanics.
In addition to large-scale PvP, there will be smaller arenas and a handful of dungeons with hundreds of unique monsters. Unfortunately, there is currently no information suggesting that an English server will be available in the future.
Our Thoughts:
Bless is another MMORPG that has obtained a remarkable amount of hype but currently has no plans to enter the Western market. Many MMORPGs like to gauge their home audiences first and then branch out, but sometimes this takes years and that kills the excitement.
Source: MMO Culture
Related:
Bless Online
,
MMORPG
,
News
,
Open Beta
,
South Korea