Blizzard has just announced their bundle pricing for their upcoming content update for their popular trading card game Hearthstone. As you may or may not know, the content is called Curse of Naxxramas, a Hearthstone adventure, and it will be a PvE expansion to the cardgame. Complete with 5 unlockable 'wings' that players can progress through and defeat bosses, gain new cards and eternal glory of course.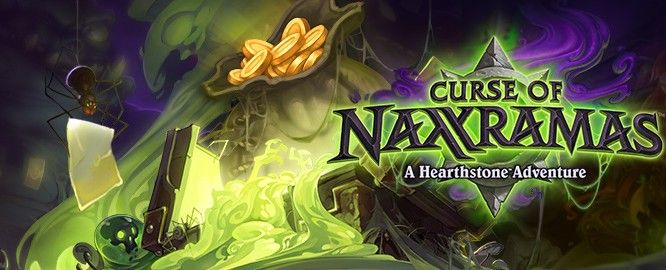 Each wing will be released consequently, starting with the Arachnid quarter, which will be free for players who play the game in the coming month. Afterwards, you will have to pay gold or real cash to unlock the Arachnid Quarter. Other quarters that will be coming soon are: Plague Quarter, Military Quarter, Construct Quarter and Frostwyrm Lair.
As for payment, each wing will cost around 700 gold to unlock, with individual purchases being $6.99. Bundles can also be bought which you can check out in the image below.
In further news, Heroic Mode will also come with the new patch. Once you defeat all of the bosses of any given wing or quarter for the first time, you will unlock the Heroic Mode of that wing or quarter. Heroic Mode bosses are way more difficult to take down, and will prove a challenge even to veteran players. Defeating all of the bosses in Naxxramas on Heroic Mode will unlock a new card, so it is definitely worth your time. Find out more information regarding the patch here.