In an interview with GamesMaster, Hearthstone director Eric Dobbs discusses the popularity of Hearthstone and the challenge of keeping the game relevant.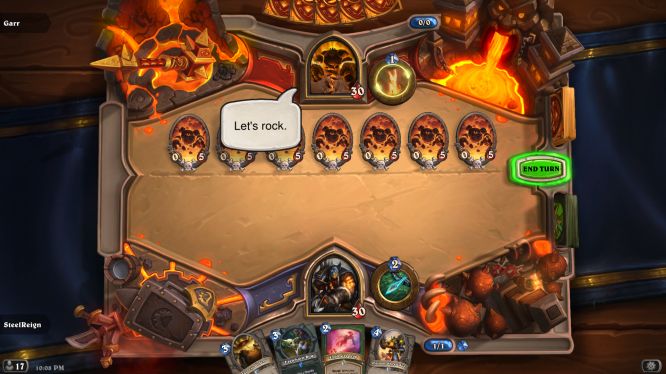 "I want Hearthstone to be played over a long period of time – certainly over many years," he says. "There are a lot of questions that we're talking about internally that need to be answered…. One of those issues does surround the adding of new cards, because we know we can't just keep adding cards forever. It's important to figure out solutions to that kind of thing".
Though the game is having no problem keeping players active and addicted, Dobbs predicts the game will wane in coming years. The challenge is getting people to stay active. Releasing card packs will not keep them playing, he predicts, but he has not yet pitched any long term ideas to Blizzard. Before a solution can be found, a lot of short-term problems need to be fixed. Whatever is decided, he says, the team will reach the correct solution. The goal: to create a game that's fun, memorable, and durable.
The full interview with Eric Dobbs can be read at GamesMaster.
Source: gamesradar.com
For more on Hearthstone, Blizzard, and its various other titles, stay tuned to MMOGames.
Related:
eSports
,
Hearthstone
,
Interview
,
MOBA
,
News