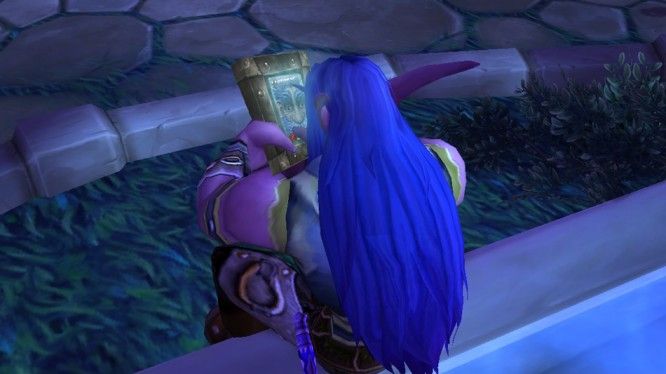 Blizzard has announced that they are getting into the match making business. Just a week after our very own World of Warcraft couple News Editor Hannah Richardson-Lewis married her WoW sweetheart Blizzard has said that they're helping World of Warcraft Followers find love with their all new feature, T.I.N.D.R.
Finding love in WoW has never been easier. Just like the S.E.L.F.I.E camera you will be given a random mission in your Garrison that awards a T.I.N.D.R. Box. Pleasure-Bot 8000 will be on hand to help organize dates for your Followers. When your Follower's date is complete you'll be able to find out how it went with a S.E.L.F.I.E from your follower.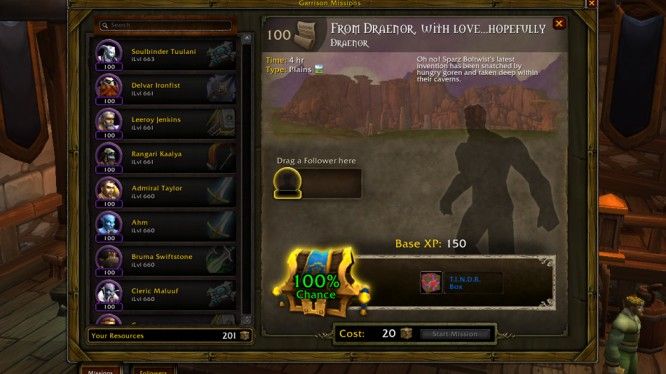 There is no word yet on if T.I.N.D.R. will be expanded for players to use as well. At the moment it is limited to Followers only. Look for it as part of upcoming content patch 6.1.4 which currently has no release date.
Warning! Use of T.I.N.D.R will override all other tasks assigned to Followers until they find love. Once they find love productivity will be only 15% of normal as Followers gather to tell stories of how magical their dates were.
Related:
April Fools Day
,
News
,
Update
,
World of Warcraft