After publishing several job postings for roles in a yet unannounced Diablo project, Blizzard has updated its Careers page with an intriguing new listing. It seems that the company is looking for an experienced Game Director able to "lead the Diablo series into the future". The other job listings are for Animator, Senior Animator, Senior Character Artist, Senior Concept Artist and Senior VFX Artist, respectively.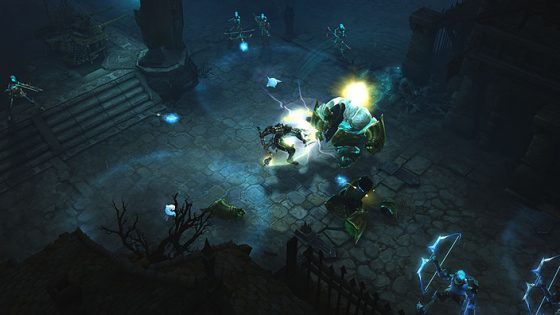 These listings, including the newest update, have sparked a lot of discussion about what the next step for the franchise might be, as many fans are hoping for a new MMO set in the Diablo universe. Another more plausible option is Diablo 4, but we will probably have to wait at least until Blizzcon, if not longer, to get any sort of information as to what this project might entail.
Our Thoughts:
We definitely wouldn't say no to a Diablo MMO and smiting foes as mighty Templars or mystical sorcerers, though a fourth installment in the series does indeed sound more plausible. Let's just hope they don't make a mobile game out of it. Besides, the project is probably in such early stages right now that we might not even see any update about it during Blizzcon. Who knows? In any case, we're as curious as everyone else about this undisclosed project and look forward to seeing what the Diablo team has in store for us next.
Source: Blizzard Careers
Recent Articles Related to Blizzard Games
Blizzard Introduces World of Warcraft: Legion Comic
Korean Overwatch Pro Player Cleared Of Cheating Accusations After Live Demo
World of Warcraft Legion Interview with Cory Stockton and Julian Morris
Highlights From the Legion Summit
Related:
Action RPG
,
Blizzard Entertainment
,
Diablo
,
News
,
Rumor