On Thursday, June 30, Blizzard Entertainment released the first World of Warcraft: Legion comic titled Magni: Fault Lines.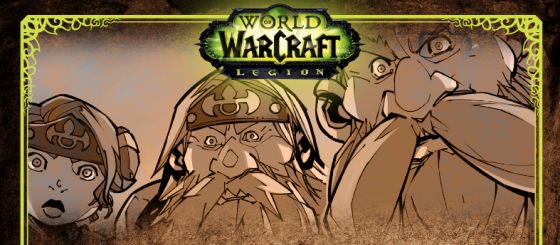 This new comic is the first in a series that leads up to the Burning Legion's invasion of Azeroth. Dwarf king Magni Bronzebeard emerges from his crystal slumber after four years with a warning of imminent danger. It will be up to his daughter, Moira, to deal with the past and unite her people.
Magni: Fault Lines was written by Blizzard senior writer Matt Burns, who co-authored the New York Times bestselling illustrated history book World of Warcraft Chronicle: Volume I, and was illustrated by Ludo Lullabi.
Although Fault Lines can be read online or downloaded as a PDF file, we recommend that it be viewed through the Madefire motion application.
Our Thoughts:
The added music and enhanced visuals of the Madefire motion version really bring the comic to life. We highly recommend that anyone who is interested in World of Warcraft lore check it out, as it's completely free to view or download.
Source: Blizzard Entertainment
Recent Articles Related to World of Warcraft
WoW Wednesday: Professions in Legion
China Generates Half Of The Warcraft Movie $412M Total Revenue
World of Warcraft Legion Q&A Reveals Development Goals
Related:
Blizzard Entertainment
,
Comic
,
Legion
,
Magni: Fault Lines
,
MMORPG
,
News
,
World of Warcraft