A new World of Warcraft Timewalking preview on battle.net may have leaked the official release of Patch 6.2.
Patch 6.2 Leak
According to a post on blizzardwatch.com, the latest World of Warcraft dev blog post might have accidentally given too much information about Patch 6.2. including the release date. According to the post, Patch 6.2 will release on June 23. The page has since been altered to remove 'June 26-30.' Here is a screencap of the page pre-edit:

With that date range, we should expect the patch just before the end of the month, meaning players will have about two weeks to experience Tanaan content.
However, Blizzard has never been very good at keeping dates. As we have seen countless times (most recently with Blizzard's release of Heroes of the Storm) the company is prone to lateness. The removal of "June 26-30" might be an attempt at shrugging specific time commitments.
Timewalking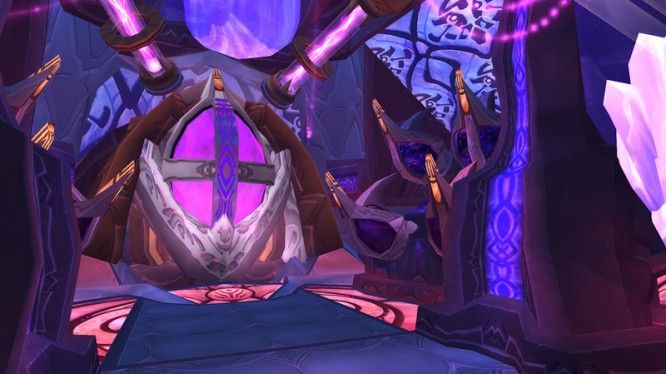 Patch 6.2 introduces Timewalking Dungeons, available to all characters level 71 or higher. Outland dungeons will be accessible to characters at level 71, and Northrend dungeons will be accessible to characters at level 81. Timewalking in these dungeons will temporarily reduce characters' power and gear ratings – to coincide with the Burning Crusade era.
Bosses include Zereketh the Unbound, Dalliah The Doomsayer, Wrath-Scryer Soccothrates, and Harbinger Skyriss. Completing the dungeons will reward players with The Arcatraz and Heroic: The Arcatraz, the latter of which is required for Outland Dungeon Hero.
Source: BlizzardWatch
Related:
Blizzard Entertainment
,
MMO
,
MMORPG
,
News
,
Update
,
World of Warcraft