If the livestreamed Blizzard Gamescom preview is any indication, this year's event is going to be its biggest yet for Blizzard's games. The company has put together a video piece showing off a number of things it'll be showing off at the event, with details of upcoming content for World of Warcraft, Overwatch, and more.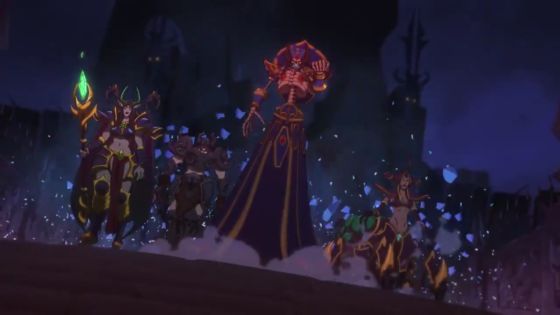 The stream kicked off with a bombshell from Heroes of the Storm as the game unveiled the arrival of Kel'thuzad to the roster. The announcement came by way of an impressive animated trailer, which also showcased some intriguing minions including Dreadlord Jaina. Kel'thuzad will have a Spotlight video premiered on Wednesday, August 23rd. Until then, you can check out his Hero page on the HotS website.
Perhaps unsurprisingly, World of Warcraft will be focusing on 7.3. The Seat of the Triumvirate, a new five-player dungeon, will be playable on the show floor. The team will also be focusing on the social aspects of its game, with photo booths and other attractions meant to bring "the BlizzCon experience to Europe".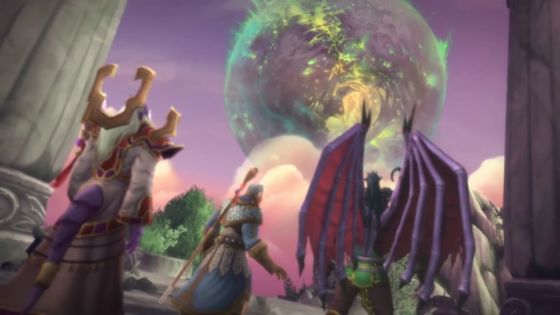 Overwatch will be showcasing a brand-new map called Junkertown, the infamous radioactive Australian wasteland where Junkrat and Roadhog hail from. The map is a new Escort map and is the focal point of a new (and very animated) video which premiered today. Of course, a new Overwatch animated short will debut at Gamescom as well. The short will be shown on Wednesday, August 23rd at 6pm CEST.
Finally, Hearthstone will be focusing on the Fireside Gathering aspect of the CCG, with a unique Fireside Brawl on offer at Gamescom. The Brawl will involve multiple people squaring off against the Lich King himself. Of course, esports will be another focus of Hearthstone as the Hearthstone Global Games will have its final at the event.
You can kick back and devote about 45 minutes to everything Blizzard on the Twitch page.
Our Thoughts
As per usual, Blizzard is bringing its biggest guns to gaming's biggest event. We're very obviously anticipating hearing and seeing more as we near the start of the event proper and we'll be sure to keep you posted on developments from the event!
Source: Twitch
Articles Related to Blizzard Entertainment
Heroes of the Storm Shines a Spotlight on Garrosh Hellscream
Play of the Fortnight: Reveals Expected for Overwatch Gamescom 2017
World of Warcraft Patch 7.3 Will Broaden Account-Wide Unlocks
Related:
Blizzard Entertainment
,
Gamescom 2017
,
Livestream
,
News
,
Preview