It looks like Blizzard has begun spinning up the Hype Drive in the lead-up to BlizzCon. A special BlizzCon livestream is set to premiere tomorrow with several reveals while the 2017 BlizzCon Schwag Bag has made its way into players' hands.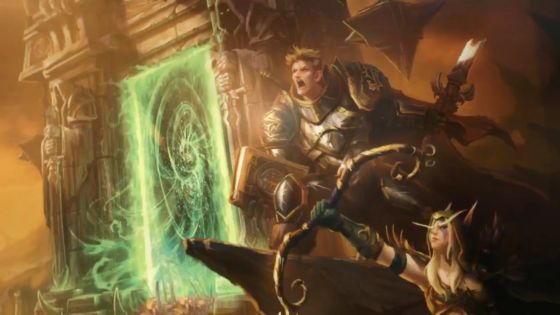 The announced livestream will be hosted by Michele Morrow, Malik Forté, and Alex Albrecht. The stream will let players into the Blizzard Vault for a first-ever tour of the collection of artifacts, original art, and game code kept within. The stream will also detail changes being made to the BlizzCon Virtual Ticket and make initial reveals of in-game goodies that players will be getting. The livestream will broadcast on Wednesday, September 13th at 12pm PDT.
Speaking of goodies, the BlizzCon Goodie Bag has made its way into the hands of fans and media with yet another bundle of Blizzard trinkets. This year's selection of schwag includes a BlizzCon backpack, an Overwatch backpack hanger figure, a Cute but Deadly Series 3 Overwatch figure, an Overwatch Series 4 pin, and a selection of six badges that can be attached to the backpack.
As for goodies that can be earned now, the in-game store has had a new pet hotfixed into the game: Shadow the fennec fox, who changes from Shadow-aspected to Light-aspected randomly. 100% of the proceeds from this pet's sales will go to the Red Cross and International Federation of Red Cross and Red Crescent Societies. All sales from now until December 31st will be donated.
Our Thoughts
We've still got a couple of months to go, but that's clearly not going to stop Blizzard from setting the pot to boil. Obviously, we're looking forward to hearing and seeing more and will definitely report in once the curtain has been pulled back.
Source: MMO Champion
Articles Related to BlizzCon 2017
BlizzCon 2017 Dates Officially Announced
Gamescom 2017: Blizzard's Gamescom Presentation and Reveals
Blizzard Reveals its Own Esports Venue
Related:
BlizzCon 2017
,
Event (Real Life)
,
Livestream
,
Merchandise
,
News