The Activision Blizzard Q4 financial results just came in, some of the information easily anticipated, some a little surprising.
According to the report, 2015 was the first year more than 50% of Blizzard's revenue was derived from sources other than World of Warcraft and digital revenues were up with a record of 20%. Opportunities for growth were created in esports and mobile through the acquisition of MLG and King Digital, respectively. CEO Bobby Kotick also stated that once the company's acquisition of King Digital was complete, "[Activision] will have the largest game network in the world, with over 500 million users playing [its] games every month".
Hearthstone logged over 40 million registered players prior to the last adventure launch, while Destiny counts 25 million registered users and is still on track for a 2016 expansion and 2017 sequel. Overwatch is slated for a spring 2016 release.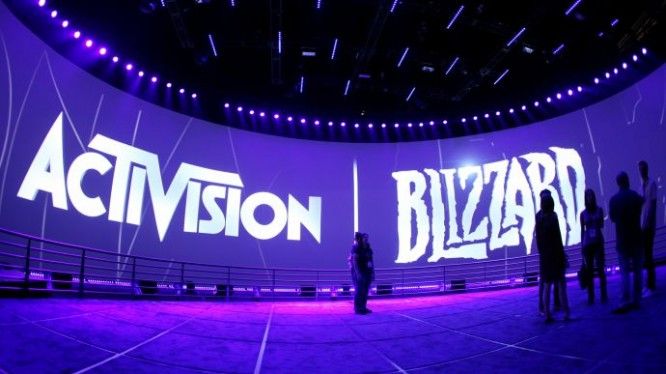 So how about everyone's favorite topic, World of Warcraft? Surprisingly, or perhaps not that much, Blizzard chose to stop revealing in their reports the number of subscribers lost or acquired, as it was considered that other metrics were "better indicators of the overall Blizzard business performance". We would like to note World of Warcraft's drop in subscribers evolved from 100k subs in Q3 2015, to 1.5 million subs in Q2 2015, and 2.9 million subs in Q1 2015 following the launch of the Warlords of Draenor expansion in November 2014. At last known count, it stood at 5.5 million subs, down from its 2010 peak of 12 million.
In other news, the upcoming expansion Legion was stated to be scheduled for release after the Warcraft movie's premiere.
Our Thoughts:
Considering the steady drop in subscribers and the criticism that Warlords of Draenor brought, it's not really surprising that Blizzard would choose to keep those numbers away from the public eye – for now at least – and focus on better numbers or metrics. But what really caught our eye was Legion's predicted release window. We now know that Legion will definitely not drop anytime before summer, however summer is quite a broad concept as well, and the release could well be delayed until September. This will not bode well with World of Warcraft players who are already waiting for the new content and have already "finished" the greater challenges that Draenor offered. Not making sub numbers public was probably a good idea – we don't see those going up anytime soon before the release of Legion.
Source: Investor Meeting
Related:
Activision
,
Blizzard Entertainment
,
News