"Better late than never" can certainly apply to the news that a Warcraft 3 update has been applied – the first update to the RTS since Reign of Chaos released 15 years ago. The better phrase, however, might be that Blizzard is "crazy like a fox" as the move appears to stoke the flames of rumor.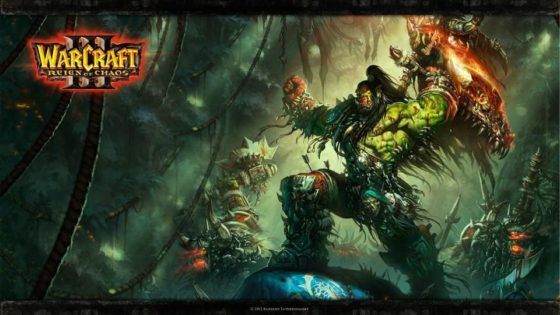 The new patch to Warcraft 3 introduces wide-screen support for the game as well as 24-player support, with a subsequent expansion of team colors. Additionally, the game's heroes have seen a balance pass and the map pools have been adjusted, while the Map Editor has seen a number of new upgrades.
All of the tweaks are in readiness for the first Warcraft 3 Invitational, where world-class players will converge at Blizzard HQ for some friendly competition alongside other special events like free-for-alls and 4v4 clashes. The Invitational will be held on February 27th and 28th and is hosted by the Back2Warcraft Twitch channel.
Of course, this all strikes suspicious and possibly exciting to players as rumors of an HD remaster for Warcraft 3 mount. These rumors sprang from an update to the game's installer, possibly setting the game up for integration with Battle.net much the same way StarCraft did before it got remastered.
Our Thoughts
Well…this all seems to line up a bit too neatly, doesn't it? It is certainly possible that this is merely just a setup for minor tweaking in an attempt to bring Warcraft 3 back into the wider esports scene and the hearts and minds of RTS gamers…but then again, the effort to update the game after so long would be very odd indeed. We'll be watching, in any case.
Sources: official forums, BlizzardWatch
Articles Related to Warcraft
Blizzard Alludes to Expanded Mobile Development for its IPs
Blizzard Announces StarCraft: Remastered
StarCraft 2 Free to Play is Now Live
Related:
News
,
Online RTS
,
RTS
,
Update
,
Warcraft