Blizzard Entertainment's annual gaming convention, BlizzCon, has been announced for 2015 and this year will be taking place in the Anaheim Convention Center, November 6th until 7th with tickets going on sale in 2 batches. First on Thursday April 15th at 3 A.M. CET, and once again on Saturday April 18th at 6 P.M. CET.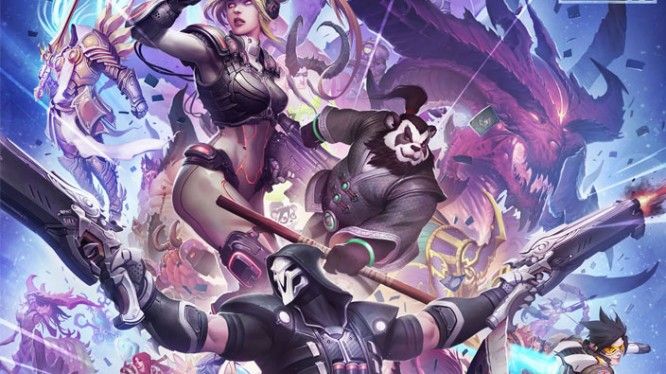 As is now expected, fans will be privy to panels with Blizzard's developers, the opportunity to have hands-on time with the latest games, global Finals for Blizzard's eSport tournaments, community contests, specialized merchandise and we're sure there will be more to be announced in time. Historically, Blizzcon is the time Blizzard take to announcing new games, expansions for current games, and other such things so fans are often buzzing with anticipation beforehand to see what the colossus has for us this time around.
According to the press release: "Tickets to attend BlizzCon 2015 will be priced at $199 USD (plus applicable taxes and fees) each and will be available for purchase from the online event ticketing service Eventbrite." And as usual, there will be a BlizzCon Virtual Ticket available for fans to watch live at home if they aren't able to attend, though pricing and availability of this ticket will be announced at a later date.
For more information, you can visit the official BlizzCon website.
Source: Press release
Related:
Announcement
,
Blizzard Entertainment
,
Blizzcon
,
Event (Real Life)
,
News