There was so much news and excitement flying around at BlizzCon this year, and Hearthstone proved to be no exception. During the Opening Ceremony, the next solo Adventure was announced. Blizzard are inviting players to join the League of Explorers!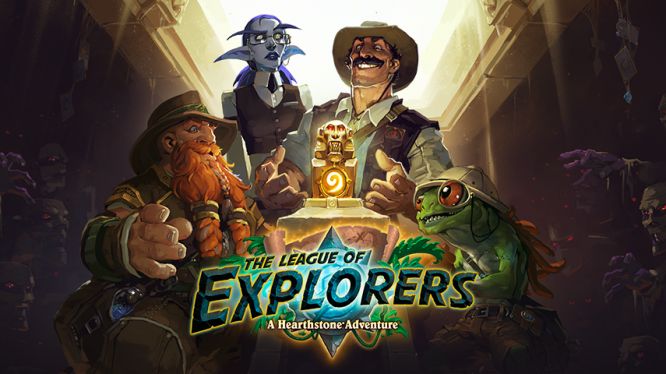 The League of Explorers
The League of Explorers sees Hearthstone players going up against the kind of villains that you might expect from an Indiana Jones movie, snakes and all.
Joining up with the indelible Brann Bronzebeard of World of Warcraft fame come adventurers Elise Starseeker, Reno Jackson, and Sir Finley Mrrgglton. Players will journey through exotic locations both familiar and new to uncover lost artifacts leading up to a relic of "immense power" – the Staff of Origination.
The League of Explorers introduces 45 new cards to Hearthstone with a bunch of new tactics to take into battle with you, as the Curse of Naxxramas and Blackrock Mountain have done before.
A Classic-Themed Trailer
A trailer that harkens back to adventure movies of the early twentieth century, The League of Explorers brings a fun group of new characters to Hearthstone.
New Mechanics & Boards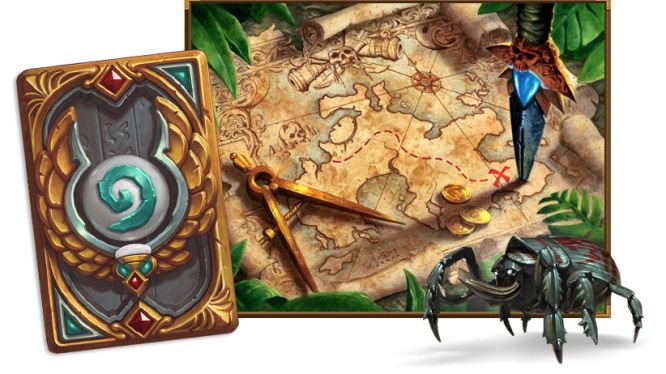 Discover: Hearthstone's newest mechanic offers up a selection of 3 random artifact cards every time a card is played with Discover. You will be able to choose one of the 3 offered cards.
Venture to Uldaman and the Hall of Explorers in two new game boards representative of their Warcraft namesakes.
And do it all over again in Heroic Mode, a harder version of the League of Explorers for players wanting more of a challenge.
The Launch
Perhaps most surprising of all comes the League of Explorers' launch date of Thursday, November 13th, upon which time the first wing will be made available to players, with the subsequent adventure wings to be released over the following weeks with a one week break for Thanksgiving – because even game devs need a turkey break.
You can purchase the League of Explorers adventure in full for $19.99 or you can purchase individual wings for $6.99 or 700 gold each.
Source: Press Release, Hearthstone News Update
Related:
Blizzard Entertainment
,
Blizzcon
,
CCG
,
Expansion
,
Hearthstone
,
News