It's almost upon us. Less than a month remains until the gates open at the Anaheim Convention Center and virtual attendees get comfy at home. Blizzcon is coming and the schedule is finally out.
Starting at 11am PST on Friday the 6th of November and running through until 9pm PST on Saturday, Blizzcon promises to be well Blizzcon.
I could try picking out highlights on Friday or Saturday, but with people having their own Blizzard favorites, I won't try to guess what appeals to everyone. Feel free to pour over the schedule and work out exactly when and where you need to be in the convention center, or when and when you want to be in your chair at home.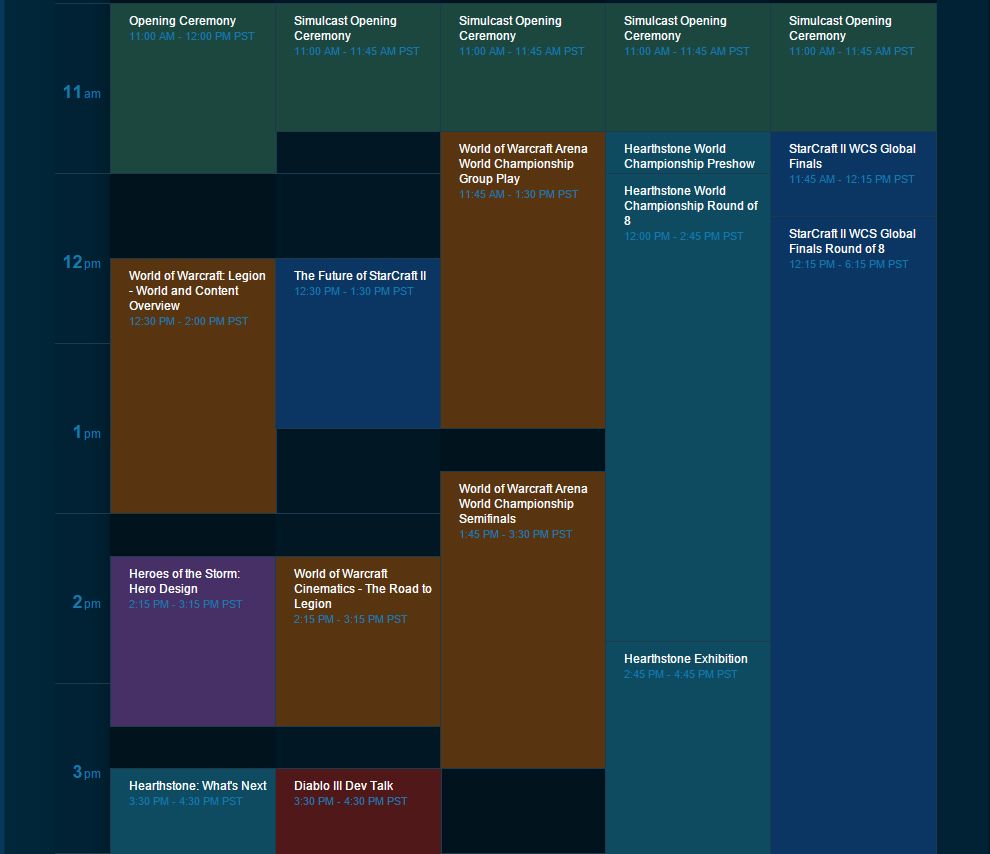 Virtual attendees may miss out on the sheer atmosphere that suffuses conventions like this, but fortunately they get everything else, up to and including in game goodies and access to the Blizzard Gear Store. So if you want all the experience with none of the walking, go for it. As a reminder, you might want to have your friends over if they haven't bought in, Virtual Tickets are limited to 1 per Battle.net account.
For everyone else bearing down on California? There really isn't anything quite like the feeling when fans all come to one place to celebrate the things they love.
Source: Official Site
Related:
Blizzard Entertainment
,
BlizzCon 2015
,
News
,
World of Warcraft