Year after year, Blizzard fans converge on the Anaheim Convention Center for BlizzCon, the annual fan convention for all things Blizzard.
In the past, this has been seen as two days of World of Warcraft goodness but as time has passed, Blizzard have spread to other games, and even other projects like the Warcraft movie.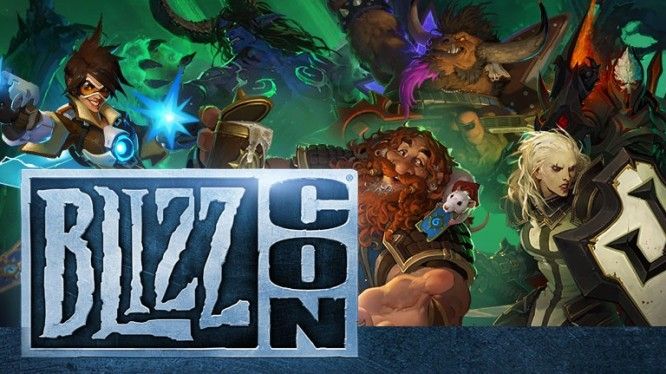 StarCraft 2
But this year is all about expanding and polishing their current franchises. Beginning with StarCraft 2 and it's new expansion, Legacy of the Void, which anybody can pick up and play upon its launch November 10th regardless of whether or not you own StarCraft 2.
Warcraft Movie
Moving on, of course, the world premiere of the Warcraft movie trailer. Something that I believe we can all appreciate, whether fans of the Warcraft franchise or not, as lovers of good movies.
Warcraft will be live in theaters June 10th, 2016.
Heroes of the Storm
Now, of course, Blizzard Entertainment are moving further into eSports and more fast-paced gameplay, and Dustin Browder had plenty to say about Heroes of the Storm and eSports, what they've done already, and what is yet to come.
The big stuff for Heroes of the Storm was the announcement of Arenas, a game mode that randomizes the way the game is played in a single objective battleground. There will be another battleground in Towers of Doom. And then a few new heroes. Genn Greymane, the leader of the Worgen race in Warcraft, Lunara, a bouncy Dryad female, and Cho'gall, a massive ogre controlled by two players. Obtaining this unique hero, however, will be a little different. You cannot buy Cho'gall. Instead, all BlizzCon attendees, Virtual Ticket purchasers, and a few lucky people on Battle.Net will have Cho'gall in their accounts. Everybody who plays alongside them in any battleground will then be "infected" and gain access to the hero, whereas the original owner is gifted with gold. Also, he likes unicorns.
Hearthstone
Eric Dodds is a guy who very clearly loves the game that he is in charge off. He always seems giddy to tell us what Hearthstone is bringing next and his entrance at BlizzCon 2015 is no different. And what a surprise! Hearthstone's next adventure is on the way.
The League of Explorers sees Brann Bronzebeard and his company blast into the phenomenon that is Hearthstone, with a bunch of new cards, fun new mechanics, and what's even better than new things? New things that launch Thursday, November 12th!
Overwatch
Of course we already know most of the big news surrounding Overwatch thanks to recent leaks, and to his credit, Jeff Kaplan made a joke about this and played it off very well. Despite losing the punch that the biggest news would bring, this part of the Blizzcon 2015 Opening Ceremony was still very exciting for people waiting on Blizzard's upcoming arena shooter.
We did, however, learn that all 21 heroes will be available with a purchase of the game, and the shiny premium version will be called Overwatch: Origins Edition, introducing the digital goodies that were leaked earlier on, and also five unique-to-this edition skins that fit into the backstory of the characters.
Overwatch will launch in Spring 2016 and is available for pre-order now.
World of Warcraft
Last but by no means least, Chris Metzen took the stage to talk to us about World of Warcraft and Legion. After a little nerding out over the movie trailer and Legion's lore (we forgive you, Metzen, it is all pretty cool), we got a look at the Legion opening cinematic.
First of all – how awesome is that CGI? Second, this trailer ties directly into the story and introduces the slightly more friendly Alliance and Horde, as well as putting Sylvanas in the spotlight.
Legion will launch Summer 2016 and can be pre-ordered now.
With so much coming out of the opening ceremony, what are you most excited about from Blizzcon 2015 so far? What do you want to hear more about? 
Related:
Blizzard Entertainment
,
Blizzcon
,
CCG
,
Hearthstone
,
Heroes of the Storm
,
HotS
,
Legion
,
MMORPG
,
MOBA
,
Movie
,
News
,
Overwatch
,
Shooter
,
Starcraft 2
,
Trailer
,
Warcraft
,
Warcraft Movie
,
World of Warcraft