This year's Overwatch Blizzcon reveals were perhaps some of the most surprising of the show as the event's opening ceremony featured a couple of short but significant reveals: a brand new hybrid map and an all-new support hero to the roster.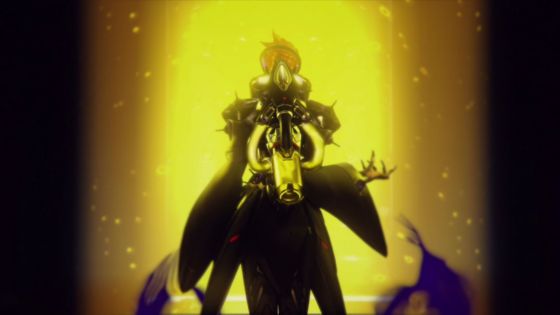 Director Jeff Kaplan first opened up the game's presentation with a new map: Blizzardworld, a hybrid Assault/Payload map fashioned as a literal Blizzard-centric themepark with callbacks to a broad variety of the company's games including StarCraft, The Lost Vikings, and Warcraft. The new map is playable on the Blizzcon show floor now, is due to arrive to PTR "very soon", and is set to go live early next year.
The next reveal on the stage was an all-new Support character: Moira, a healer who apparently has a history with both Reyes' Blackwatch group and Talon. Moira utilizes blasts that can harm foes and heal allies, a Fade ability that lets her teleport a short distance, and an Ultimate blast that heals allies or damages foes through barriers. Release information on Moira was not available during the presentation, though her reveal video has her Coming Soon™.
Finally, the presentation ended with Reinhardt's voice actor Darin De Paul unveiling a new animated short featuring the character and his battle at Eichenwalde. You can watch that short, "Honor and Glory", below.
Our Thoughts
We were hoping for a new hero, but we also weren't expecting one so soon! Arguably, Overwatch is running short on the Support side of things so we're definitely intrigued by Moira's arrival. We're also looking forward to checking out all of the references in the new Blizzardworld map!
Sources: Twitch, official site
Articles Related to Overwatch
Overwatch PTR Buffs Ana and Nerfs Mercy (Again)
Play of the Fortnight: Overwatch Blizzcon 2017 Announcements and Speculation Wishlist
Overwatch's Hanzo and Genji Get the Nendoroid Treatment
Related:
BlizzCon 2017
,
FPS
,
New Hero
,
New Map
,
News
,
Overwatch