Blizzcon may not actually be here until next week but Blizzard is already getting the hype machine going. Blizzcon ticket holders can download WoW Classic Demo starting now. But, downloading it is all they can do, it isn't actually playable yet. If you've connected your Blizzcon ticket to your account you'll be able to download the Classic Demo through the standard Blizzard Launcher. This is for both regular attendees and virtual ticket holders alike. Those who are attending Blizzcon in person need only add the virtual code to their account in order to take part.
The announcement for this was made on the official forums and states…
Hi everyone! We're incredibly excited for you all to get your hands on the WoW Classic BlizzCon demo next week, and to help make things as smooth as possible, we're making the client available to download for Virtual Ticket holders starting today.
Over the next 24 hours, we'll be enabling the ability to download the WoW Classic demo through the Battle.net app for players who have purchased the BlizzCon Virtual Ticket, as well as standard BlizzCon ticket holders who have added their Virtual Goodies code to their Battle.net account. If you don't see the option to install the demo right away, don't worry – you'll still have plenty of time to download the client before the demo goes live during BlizzCon next week.
We can't wait for you to get a peek at what we've been working on, and hope you enjoy this preview of what's to come!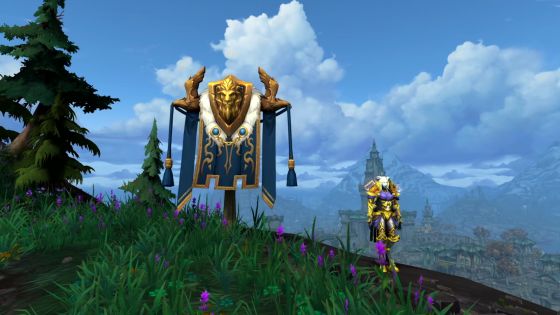 The demo will start you out at level 15 and have a level cap of 19. Additionally, you will be logged out after a certain amount of time. Exactly how long that will be hasn't been stated yet. But, we do know that it will be the same amount of time Blizzcon attendees get during the convention. Yes, time will be limited. So have a plan before you go in!
Source: Official Forums