Well known developers BlueHole Studios and PlayerUnknown announce Battlegrounds, a new last man standing type PvP survival game. BlueHole Studios are the developers of the popular MMORPG TERA, and PlayerUnknown are the developers of the popular Battle Royal mod for Arma 3 and H1Z1.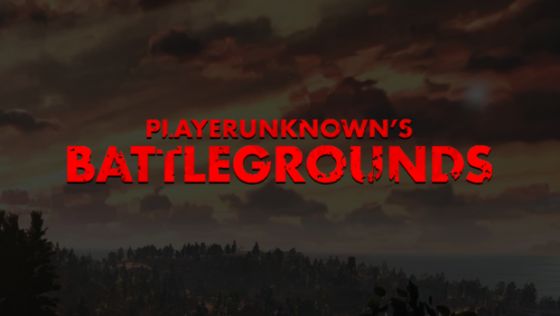 Battlegrounds will be a standalone Battle Royale game and it will pit up to 64 players against one another in a brutal fight for survival on a remote island. Players will begin with no items or weapons, and they must search and fight for weapons, vehicles, and other items to help them win the day. Weapons will  be upgradeable by use of attachments like sights and suppressors, and various types of vehicles for both on and off-road use will be available for players to use and drive as well.
Information regarding the game is very limited at this time, but according to the Battlegrounds Development Blog, the development team's primary focus is to "…create a game that is designed from the ground up to give players a competitive, strategic, and balanced PvP experience that's fun to play–a game that you want to keep coming back to, win or lose." The blog also mentions that "We plan to have a very open development process and as such we hope to update this blog on a frequent basis…I can't wait to share some of the details on the world, weapons and characters we have created thus far," indicating that further details should be forthcoming relatively soon.
Persons interested in learning more about Battlegrounds should visit the game's official website.
Our Thoughts:
Survival arena type PvP games seem to be all the rage at the moment, and it is too early to tell how this one will measure up against the others. However, Battle Royale has a huge following and fanbase, and both of these companies have an established reputation for making quality games. This will be one to watch.
Source: MMORPG.com News Article
Recent Articles Related to Battlegrounds
TERA is Coming to Xbox One and PlayStation 4
Conan Exiles First Gameplay Trailer Revealed
Dead By Daylight Game Profile
Rust Female Character Models Double Playerbase
Related:
ARMA
,
Bluehole Studio
,
H1Z1
,
Mod
,
News
,
Survival
,
TERA