Despite its rocky start, Marvel Heroes has become a accomplished game in the industry. David Brevik, CEO at Gazillion, has been pretty open about the bad state Marvel Heroes was in when it initially launched back in 2013. "The game launched before it was ready and it wasn't very good," he says. But with the help of the game's community, Marvel heroes improved the game and implemented things the fans wanted to see. After having improved the game tremendously, the game was re-branded as Marvel Heroes 2015, to signify that the game was not like it previously was, in the hopes to attract new players and re-reviews. Which worked, as it raised the game's Metacritic score to 81.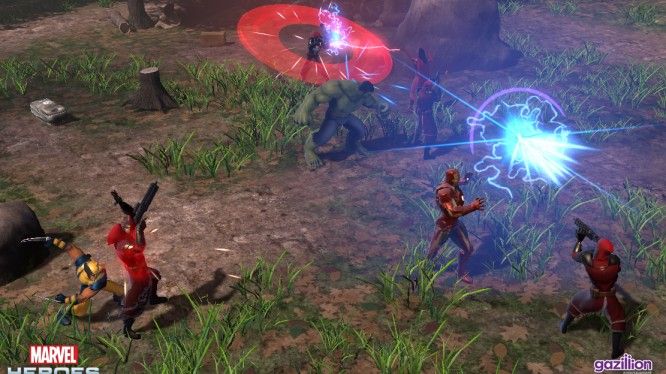 Having a massively successful cinematic universe to back your game up is, of course, a huge plus as well. "Guardians of the Galaxy was coming out a few months later [after the relaunch], and with the better reviews and the push from the movie we really saw numbers start to rise," says Brevik. Apparently, their biggest month was in May, when Avengers: Age of Ultron was released. In that month, more players had played Marvel Heroes than ever before. Brevik goes on to explain how much influence the movies have on the game. "I think that the movies are definitely very important for us, and we do focus on them. For instance, last month Ant Man was the new playable hero, and a couple of months ago we made a bunch of stuff for the Age of Ultron movie. The movies will continue to be a big portion of what we do."
Marvel Heroes in 2016
But Marvel is much more than just its cinematic universe. Marvel releases dozens of comic books every month, and Brevik admits that the comics are what drive Marvel Heroes the most. "We're very much comic people and so there are a lot of comic events that we tie into," he says. "There are a whole bunch of things that are happening in the comics that we make as a big part of the game as well. I'd say the comics are about two thirds of our content and movies are the other third. With a huge update, Brevik intends to revamp the game again and release it under the alias Marvel Heroes 2016. With Jane Foster's Thor and Spider-Gwen being added to the mix and shape-shifting aliens invading the planet in the tenth chapter of the game's story-line, there's lots to look forward to for the next update.
User experiences are also being improved as much as possible. The company is going to introduce leaderboards, but will make sure you won't need to play 24/7 to compete by implementing broad audience leaderboards. They plan to make the leaderborards much friendlier, with short-session leaderboards, good rewards and other things. The game's inventory system is going to get an overhaul as well. Players will be able to customize their stash tabs, label them differently and sort them and move them around and customize icons and more. Alongside these improvements will be controller support, and a graphical overhaul for the game's heroes. Steam achievements will be added and the Mac version will exit its beta.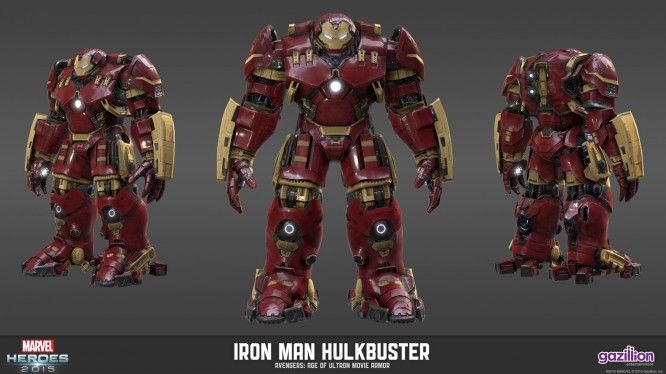 Currently rolling out a new hero every month, Marvel Heroes is certainly continuously innovating. And according to Brevik, the audience won't grow tired of Marvel any time soon. "The fact is these stories have been around a long time," he says. "They're always been really good but they've never really been given the right production value or taken seriously. I think now that that is really coming into its own and there's so much money being made on these that I don't really see the bubble bursting anytime soon."
Source: PCGamesN
Related:
Gazillion Entertainment
,
Marvel Heroes
,
MMORPG
,
News