British tanks will be coming to War Thunder towards the end of the year. Among the first will be the Churchill Mk.III, Centurion Mk.III, and A34 Comet.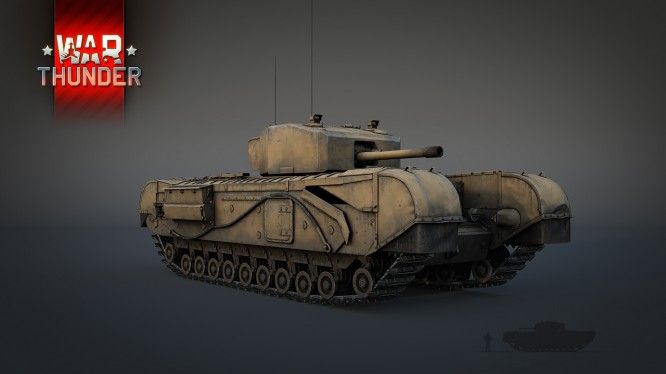 "We think British Tanks will be a welcome addition to the growing ranks of available vehicles", said Kirill Yudintsev, creative director of Gaijin Entertainment. "With the addition of US tanks earlier this year we have an incredible number of tanks in War Thunder, and now with British tanks joining the action we'll increase that number to around 200 historically accurate armored ground vehicles playable in the game by the end of the year".
Creating Historically Accurate Vehicles
Gaijin Entertainment creates War Thunder's vehicles using historical information from museums, engineers, and highly detailed blueprints and technical manuals through historian contacts. Considering that certain tank models can have as many as 50 different versions of their designs, it can be quite the task to create historically accurate vehicles for War Thunder, with each tank sometimes going through months of development to implement from initial sketch to final model in the game.
War Thunder Brings in the Brits
The Churchill III took around three months for the developers to search for rare modifications which will result in a few different iterations of the World War II tank, including some very rare and interesting designs.
British tanks will be added to War Thunder at the end of this year, making Great Britain the fourth Nation to be added to the game, following Soviet, German, and American vehicles.
For even more information on War Thunder's upcoming British tanks, check out Gaijin's dev blog.
Source: Press release
Related:
Gaijin Entertainment
,
News
,
Vehicle Combat
,
War Thunder