Destiny fans were dismayed at information that Destiny 2 PC weapons will have "no recoil" according to Project Lead Mark Noseworthy in a chat with Finder.com. It turns out that statement wasn't totally accurate, though the impact of recoil on PC will be lessened.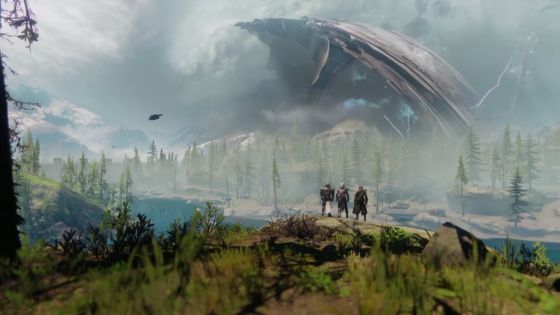 The original quote in question was in response to striking a balance between PC and console versions of the game. "For instance, there's no recoil on guns on PC because recoil on the controller feels really good," said Noseworthy. "With a mouse and keyboard, you don't want the mouse moving without you moving it, so recoil doesn't feel good, so there is no recoil on PC."
Later, Destiny 2 PC Lead David Shaw explained on Twitter that recoil on the PC version is still a factor, though to a lesser degree. "It's modified heavily on PC for awesome M/KB gameplay that still feels like Destiny. But we still have recoil," reads Shaw's tweet. Shaw would further illustrate his point in another tweet with footage from the E3 show floor.
Noseworthy repeated Shaw's information, clarifying on his own Twitter account that PC weapons for Destiny 2 will have some recoil.
Our Thoughts
That initial dismay from Destiny fans and PC players might be alleviated somewhat by this information, but it's hard to know how people will truly feel until Destiny 2 PC begins its beta. Assuming, of course, the beta in question will be used for testing purposes and feedback will be iterated upon prior to launch.
Articles Related to Destiny 2
Destiny 2 PC and XB1 Will Receive PS4 Exclusives in 2018
New Destiny 2 Release Date Announced
Bungie Elaborates on Destiny 2 Peer-to-Peer Network Tech
Related:
Console
,
Destiny 2
,
FPS
,
MMOFPS
,
News
,
PC