Call of Champions, a MOBA with competition and eSports in mind, started Beta Access today.
Call of Champions Beta
Spacetime Studios has kicked off the Beta for Call of Champions, a MOBA designed for mobile and refined for competition and eSports. Starting today, Spacetime will be granting waves of eager gamers early access to the fast-paced competitive experience on iPhone, iPad and Android devices. To mark the occasion, the Austin-based studio has also released a gameplay trailer showcasing the explosive three-on-three tactical action that awaits new players in the Call of Champions beta.
Call of Champions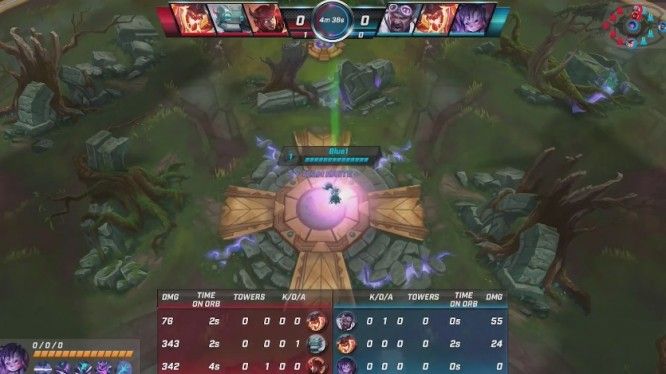 Call of Champions is a next-generation MOBA specifically designed for mobile devices. Unlike some mobile MOBAs whos matches take thirty minutes or more to complete, Call of Champions features exciting five-minute gameplay sessions, empowering players to enjoy fast-paced competitive matches on the go. Featuring intense three-on-three battles, Call of Champions distills traditional MOBA elements to their core components while simultaneously introducing unique game mechanics and a colorful cast of 15 distinguished Champions. Spacetime Studios recently recruited professional gamers James "PhantomL0rd" Varga, Joedat "Voyboy" Esfahani and Stephen "Snoopeh" Ellis to help hone the game's mechanics and fine-tune champion balance for an unmatched real-time strategic experience on mobile.
Source: Press Release
Related:
Beta
,
Call of Champions
,
News
,
Spacetime Studios