Call of Champions is a new MOBA now in Alpha testing refined for mobile devices being developed by Spacetime Studios, and they have just released three new videos to tell us a little more about the game mechanics we can expect from the new MOBA.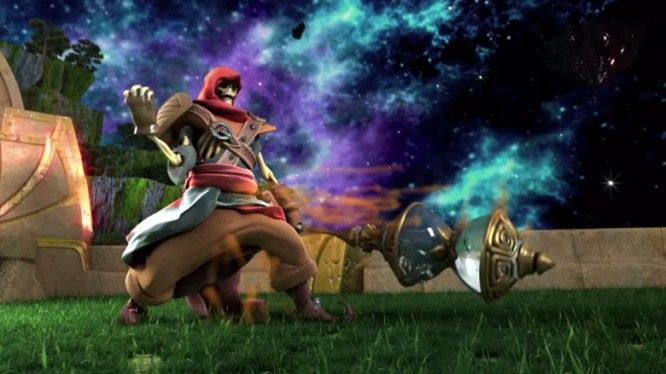 The first mechanic is "the Orb". Now, the Orb is basically Call of Champions answer to minions, which they say is "super fun but it's already been done." So they came up with the Orb which is "more like a tug-of-war", wherein both teams fight for power of the orb which gives benefits to whoever possesses it. The idea behind it being that you don't have to wait for minions before you can attack a tower. You just go for it and if you hold the orb, you will take less damage from the tower.
The next mechanic is "Powerups". These are quite simple – you pick up Powerups for bonuses to things like Health and Run Speed. If you die with one active, other players can then pick them up and take them to the center to distribute them through the team, where it becomes more powerful and lasts even longer.
The final video talks about the Class System which is fairly simple in order to fit the environment of Call of Champions. There are Tanks, Fighters, Mages, and Support. Each character has its own specializations and modes of play which provide variety for players. For example, one Tank might specialize in having a lot of health, whereas another might focus on having less health but much more armor.
It sounds as though Call of Champions have found a fun way to balance a simpler MOBA system with a fast-paced competitive edge and so far it's looking pretty good. You can check them out at their website for further information.
Related:
Call of Champions
,
Game Mechanics
,
MOBA
,
Mobile
,
News
,
Video