Spacetime Studios announced today that its latest mobile game Call of Champions is finally ready for launch on iOS devices. The game prides itself on being the 5-minute MOBA with a true design around mobile devices.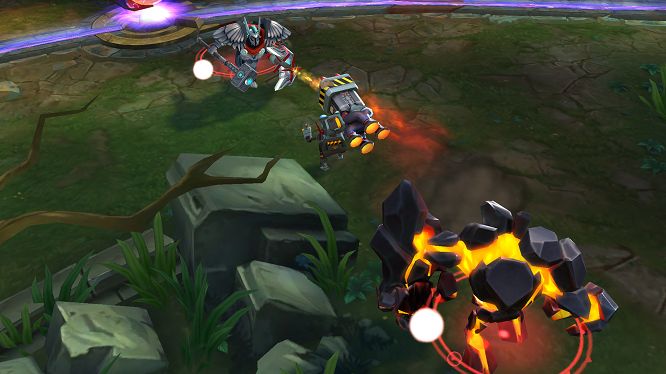 Call of Champions strips the MOBA genre down to its basics: intense arena-based combat. While there are still lanes present, minions have been removed and replaced with Orbs of Deaths, which must be pushed through enemy turrets to expose their base.
"We've spent the last two years creating a fiercely competitive experience perfect for the mobile gamer," said Gary Gattis, CEO, Spacetime Studios. "Call of Champions is a hugely innovative game with robust spectator capabilities, and the combination is unique on any platform. In all our years making games, we've never seen players get more excited."
Although removing many key aspects of the genre might seem like the game has been watered down, it instead just changes the way the game is played. Now all of the focus is on PvP and not worrying about correct item builds or farming monsters. Furthermore, the 5 minute timer makes this game perfect for mobile devices and ensures constant PvP action. No longer are teams allowed to turtle until the late game because there is no late game.
Call of Champions is currently available for iOS devices, but the Android version is still in beta testing. Previous beta testers, for either version, have received a 30 day premium membership and a new light champion, Nova, is schedule to be released next week.
Source: Press Release
Related:
Beta
,
Call of Champions
,
eSports
,
MOBA
,
Mobile
,
Release