Call of Champions, the critically acclaimed mobile MOBA by Spacetime Studios, has officially launched on Android phones and tablets via Google Play today. Having been downloaded over 1 million times already on iOS, it's finally time for Android users to join in on all of the fun. Which there's ton of, by the way.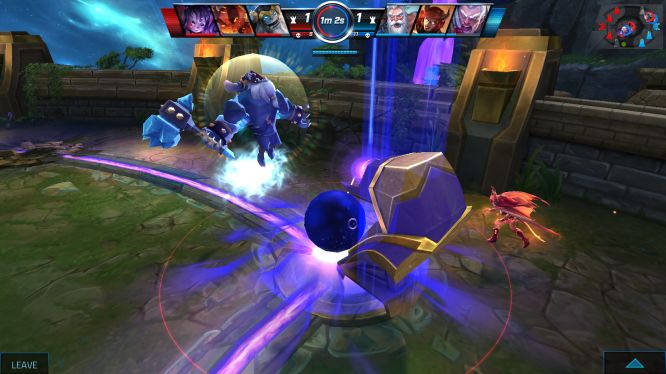 Call of Champions is designed specifically for mobile use, and delivers fast and immersive, 5-minute, real-time 3v3 matches for a unique gameplay experience where every move matters. In the game, there are no minions to back you up and no items to grant you an advantage over others. It's all about a tactical approach. Choose your battles wisely and win, simply by winning. The short matches are perfect for people who like to play MOBAs but don't have the time to commit to a 30-minute match.
Players can choose out one of 19 champions from five distinct classes and use unique abilities and playstyles to help their team achieve greatness and win games. Call of Champions features a social hub and toolset to recruit team members, plan matches, earn achievements and loot as well spectate or broadcast matches live.
Gary Gattis, CEO of Spacetime Studios, had the following to say about the Android launch: "The response by competitive gamers has been overwhelming with more than 7 million matches played globally and players averaging 7 battles per day. We're bringing the global competition in Call of Champions to a new platform and we can't wait for the teams and epic rivalries to ensue."
Our Thoughts
We're glad to see that Call of Champions is now finally on Android, because why should iOS users have all the fun for themselves? We hope to see plenty of tournaments ensue now that both platforms have access to the game. Perhaps the iOS vs Android rivalry will now be fought out in Call of Champions instead!
Source: Press Release
Related:
Android
,
Call of Champions
,
Google Play
,
News
,
Spacetime Studios