I guess Activision can't really complain about the sales of their latest title, can they? The Black Ops brand of the Call of Duty franchise continues to be a very popular one, with its newest addition, Black Ops 3, having sold more than $550 million in its three-day opening weekend.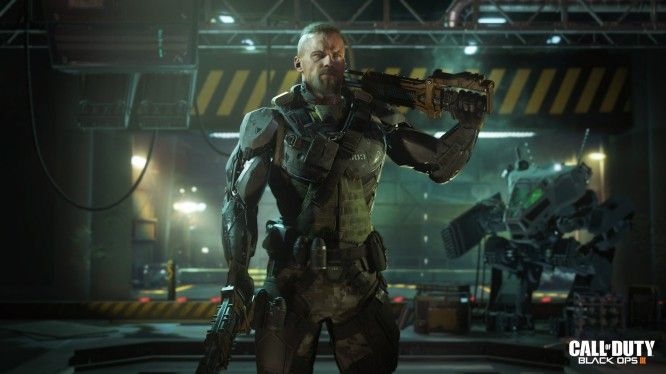 This is, of course, a massive amount of money for any game in the industry, but it's especially great for Call of Duty, as it bests the last two years' installments of the series, Ghosts and Advanced Warfare. Unfortunately, it isn't known by how much the sales of Black Ops 3 trump those titles though. When Ghosts launched back in 2013, Activision didn't release any first-day sell-through revenue estimates, and instead brought news of how it had shipped $1 billion wort of the game to retailers worldwide for the launch day. When Armored Warfare launched, it skipped game-specific performance all-together, and instead focused on the Call of Duty franchise having topped $10 billion in revenue.
Though Black Ops 3 seemingly performs better than Ghosts and Advanced Warfare, Black Ops 2 still performed better than 3, as it sold $500 million in its first 24 hours on sale. Black Ops 3 has other things going for it though, being the most streamed and most viewed game launch of the year on Twitch and having the most hours per players three days post-launch out of any Call of Duty game. Activision Blizzard CEO, Bobby Kotick, had the following to say about the great numbers:
"Call of Duty's millions of passionate fans have shown us, yet again, the strength of their commitment to this enduring franchise. Call of Duty: Black Ops III is the biggest entertainment launch this year in any medium, and bigger than any theatrical opening weekend ever."
Our Thoughts
Call of Duty is a franchise to envy for many reasons. Love it or hate it; its sales are constantly through the roof and Activision continues to clap in their hands with it. Black Ops 3 also brings some new stuff to the table, which previous games didn't really have according to the haters of the franchise, so we think this one's well-deserved!
Source: Gamesindustry.biz 
Related:
Activision
,
Call of Duty: Black Ops III
,
News
,
Sales
,
Shooter