On February 2, the first DLC pack will be available for Call of Duty: Black Ops III. Awakening includes four multiplayer packs and a new zombie experience.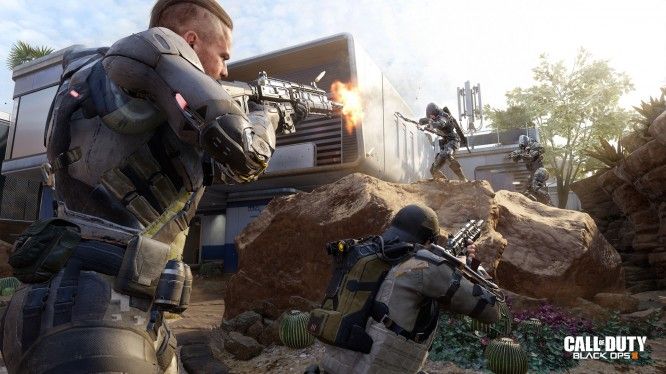 The first chapter of Call of Duty: Black Ops III's zombie DLC will allow players to experience an epic journey with Richtofen, Nicolai, Takeo and Dempsey. It will be set in a medieval castle where massive deposits of Element 115 have been discovered. Of course, there will be all kinds of plot twists and new horrors for players to discover along the way.
"Since Black Ops III launched last month, the response from our community has been incredible in every way," said Mark Lamia, Studio Head, Treyarch. "With Awakening, the studio is focused on creating a wide variety of gameplay experiences for our fans in Multiplayer and Zombies that will keep players coming back for more."
In addition to the zombie campaign, four new multiplayer maps will be included: Gauntlet, Splash, Rise, and Skyjacked. The Awakening DLC pack will initially be available for the PlayStation 4 and then will follow on other platforms. Awakening will not be available for Xbox 360 or PlayStation 3 consoles.
Our Thoughts:
Despite the repetitive nature of the Call of Duty franchise, Black Ops III is still topping sales charts and is one of the most popular FPS games in history.
Source: Games Press
Related:
Activision
,
Call of Duty
,
Call of Duty: Black Ops III
,
DLC
,
FPS
,
MMO
,
News